All The Details On Your Full WEEK of Tax Free Shopping In Maryland!
Maryland's tax free event is coming up quick, and unlike most states where you only have one weekend to cash in, Maryland's tax free event lasts for an entire week!
From August 11th-17th, shoppers will be able to avoid the 6% sales tax on a plethora of different items, just in time for back to school shopping! The back-to-school tax holiday in Maryland sounds easy enough: All clothing and footwear $100 or less (per item) is tax-free. However, items like purses and briefcases remain taxable while other seemingly luxury items – like rented formal wear – are tax free.Plus, only the first $40 of backpacks and book bags is tax exempt. Here's a closer look at tax free vs. taxable items:
Tax Free Items
Clothing $100 or less, including school uniforms, coats, bathing suits, pajamas, costumes, belts, shirts, sweaters, jeans, and slacks (the first $40 of backpacks and book bags)
Misc. tuxedos, prom dresses, bridal gowns, hand muffs, graduation caps and gowns
Baby clothes, disposable and cloth baby diapers
Winter gloves and hats
Shoes and boots $100 or less
Sports uniforms
Ski suits and vests
Taxable Items
Accessories like wallets, purses, sunglasses, and briefcases
Ties, veils, boutonnieres, jewelry, and hair accessories
Baby bibs, diaper bags, and receiving blankets
Work or sports gloves and hats
Arch supports, fishing boots, safety shoes, ice skates, roller skates
Protective sports gear like helmets, pads, and gloves
Ski boots
One of the best parts of Maryland's week long tax free event is that you can shop online from the comfort of your own home! As long as you order and pay for your item during the tax-free period, you're in the clear!
Tax-Free Shopping Tips
Even though the Maryland tax holiday falls during the back-to-school rush, there are some school-related items that aren't included in the list of exempt purchases. Make the most of your tax-free shopping by remembering a few golden rules:
Steer clear of taxable lunchboxes, textbooks and school supplies, unless they're on sale. Focus your shopping efforts on non-taxable clothing and shoes instead.
Stock up on diapers and baby clothes now, if you need them – you're going to use them later.
No rain checks accepted – if you buy an item after tax-free week using a rain check, you'll still owe tax on that item.
Shop for the whole family. Though it's a great time to pick up fall and winter items for the kids, the tax holiday also extends to adults
Source:Offers.com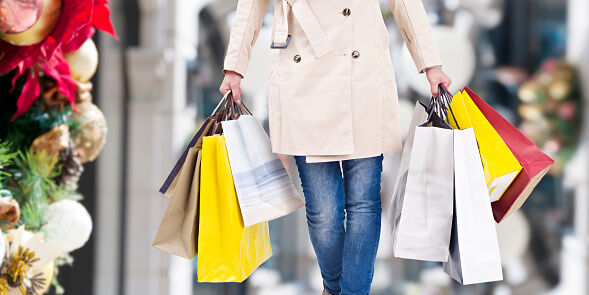 The Laurie DeYoung Show
Want to know more about The Laurie DeYoung Show? Get their official bio, social pages & articles on 93.1 WPOC!