411: Snoop Dogg Collaborates With Dunkin Donuts, A Royal Update
Snoop Dogg Collaborates With Dunkin'-Snoop Dogg
Snoop Dogg is putting a sweet spin on Dunkin's Beyond Sausage Sandwich!
The donut company announced yesterday that they will begin serving the plant-based sandwich on a glazed donut through this Sunday at all Dunkin' Donuts locations.
Dunkin' said the limited-time sandwich, which has been dubbed the "Beyond D-O-Double G Sandwich," was inspired by the rap legend's "passion for plant-based protein and love of glazed donuts."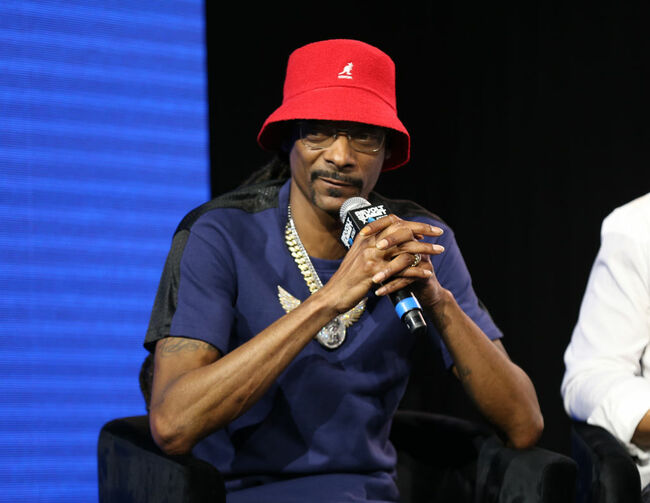 Megxit Update—The Queen Approves & Harry and William Put On United Front
After a crisis meeting of the senior royals yesterday, Queen Elizabeth II said "constructive conversations" were had and they are "entirely supportive" of the Duke and Duchess of Sussex.
She noted that the family would have "preferred" they remain full-time members, but understands the couple's wish to live a more independent life.
That's not all, Harry and William put on a united front against an outlet claiming William "Bullied" Harry out of the family saying the brothers care deeply about the issues surrounding mental health, and the language the outlet used is "offensive and potentially harmful."
Oscar Nominations
Joker leads the way with 11 nominations, including for Best Picture, Best Director (Todd Phillips), Best Actor (Joaquin Phoenix) and Original Score. The Irishman, 1917 and Once Upon a Time...In Hollywood each received 10 nominations.
Scarlett Johansson, who had never been nominated for an Oscar, is up for two -- Best Actress (Marriage Story) and Best Supporting Actress (JoJo Rabbit).
There are nine films nominated for Best Picture -- Ford V Ferrari, The Irishman, JoJo Rabbit, Joker, Little Women, Marriage Story, 1917, Once Upon a Time...In Hollywood, and Parasite.
What are people talking about?

Women were shut out for Best Director again including Great Gerwig for Little Women, despite it earning a Best Picture nod
Oscars So White was trending yesterday due to the lack of diversity—just 2 people of color were nominated in major acting roles (Antonio Banderas for Pain & Glory & Cythis Erivo for Harriet)
Some notable snubs people are talking about including Robert De Niro (The Irishman), Eddie Murphy (Dolemite Is My Name), Jennifer Lopez (Hustlers), Adam Sandler (Uncut Gems) and Frozen 2.

The Oscars air live on ABC on February 9th without a host. Here's the full list of nominees!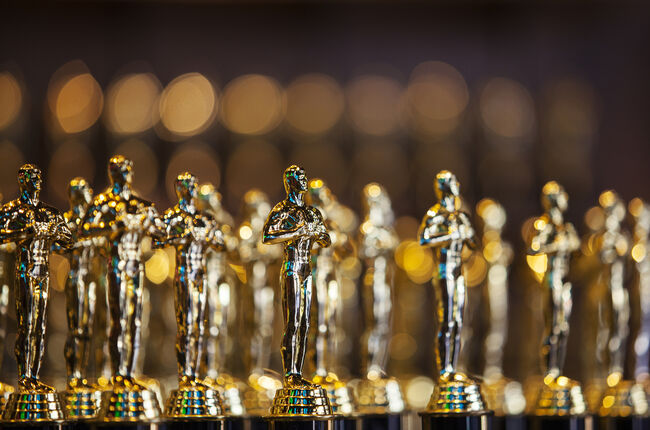 Gigi Hadid Might Serve As A Juror For Weinstein's Rape Trial
Supermodel Gigi Hadid was among the 120 potential jurors who showed up yesterday for Harvey Weinstein's trial in Manhattan
While Gigi admitted that she'd met Harvey, she also told the judge that she could be fair and impartial
After hearing a list of potential witnesses, she also admitted that she'd met Salma Hayek. Still, she was among the 35 potential jurors who were asked to fill out a jury questionnaire and come back on Thursday. 
Food News
Chick-fil-a is giving away free nuggets all month long to those who sign in or sign up for their rewards account
Yelp has also come out with their list of the top 100 places to eat in the country and while Baltimore didn't make the list, Rockville, MD & Washington DC did!
Los Primos Tex Mex & Grill in Rockville, MD made the cut as well as Farmbird in Washington, DC