411: Star Wars Game Show, Willie Nelson Gives Up Pot
Star Wars Game Show Ordered At Disney+ For 2020
Stars Wars: Jedi Temple Challenge is an American Ninja Warrior style game show "that will test its contestants' abilities in the core Jedi principles of strength, knowledge, and bravery as they face thrilling and fun obstacles in an attempt to achieve the rank of Jedi Knight," according to Disney's announcement.
Ahmed Best, who voiced Jar Jar Binks, will host the series and act as a Jedi Master mentor to the contestants. He'll also have a droid sidekick, voiced by Mary Holland (Veep). 
Stars Wars: Jedi Temple Challenge will hit Disney Plus in 2020.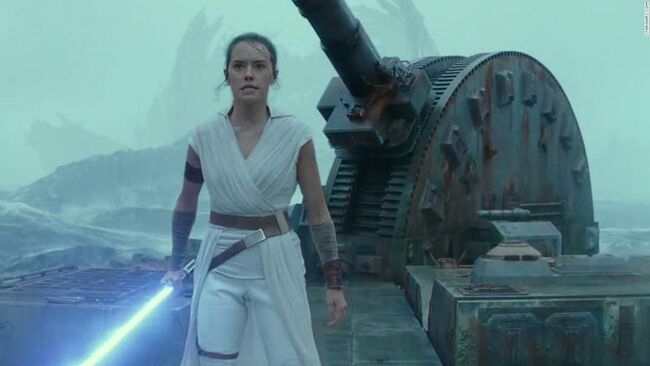 Willie Nelson Quits Pot
Most people associate Willie Nelson with pot, he's even released his own line of cannabis; but it looks like he's going to be taking some time off from the marijuana
"I have abused my lungs quite a bit in the past, so breathing is a little more difficult these days and I have to be careful," Nelson, 86, told the San Antonio television station KSAT.
"I don't smoke anymore — take better care of myself," said the Grammy-winning crooner of "On the Road Again."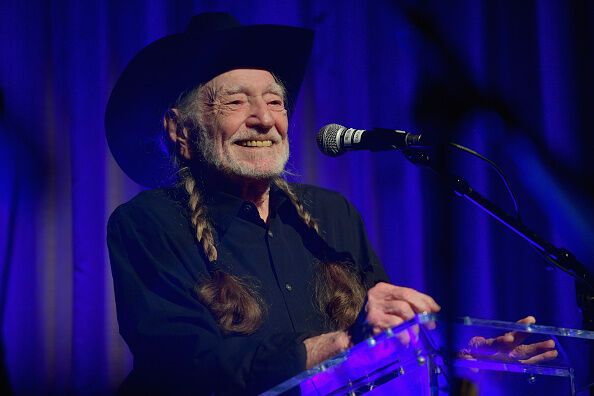 Starbucks Unveils New Drink
The Irish Cream Cold Brew is available at participating locations. The non-alcoholic version pairs its popular cold brew coffee with Irish Cream flavored syrup over ice. It's topped with a vanilla sweet cream foam and cocoa sprinkled on top. 
And in case you were unaware, as delicious as Starbucks holiday drinks are, they are chalk full of calories & sugar, here's some stats on the popular beverages:

Eggnog Crème Frappuccino: 370 cals, 48g sugar, 16g fat, 8g protein
Caramel Apple Spice: 380 cals, 71g sugar, 8g fat, 1g protein
Toasted White Chocolate Mocha: 420 cals, 56g sugar, 15g fat, 15g protein
Salted Caramel Mocha Crème Frappuccino: 420 cals, 58g sugar, 6g protein
Peppermint Mocha: 440 cals, 54g sugar, 15g fat, 13g protein
Eggnog Latte: 450 cals, 52g sugar, 18g fat, 17g protein
Iced Salted Caramel Mocha: 450 cals, 55g sugar, 18g fat, 9g protein
Caramel Brûlée Latte: 450 cals, 47g sugar, 13g fat, 13g protein
Peppermint Hot Chocolate: 470 cals, 61g sugar, 16g fat, 13g protein
Iced Peppermint White Chocolate Mocha: 490 cals, 68g sugar, 19g fat, 10g protein
Salted Caramel Hot Chocolate: 490 cals, 65g sugar, 17g fat, 13g protein
Eggnog Crème: 500 cals, 59g sugar, 20g fat, 19g protein
Peppermint White Hot Chocolate: 520 cals, 74g sugar, 19g fat, 15g protein
Peloton Commercial Sparks Debate
A new ad from the exercise bike Peloton has caused quite the commotion on social media
People's main gripe(s) with the ad is this extremely fit & toned woman is "gifted" a bike by her male partner, and by the end of the ad, we see she's strung together mini videos she recorded of herself using the bike everyday as a thank you to her partner, saying "I didn't realize how much this would change me" (people really hated that line)
Social media users quickly criticized Peloton for supposedly peddling negative body images and proliferating unhealthy marital dynamics-- At one point in the ad, the woman looks at her husband in a way that suggests she's seeking his approval of her efforts
People don't like the ad, they also find it wildly unrealistic and Peloton's stock dropped 10% yesterday
But not everyone has an issue, some people are claiming Peloton promotes health & wellness, which is why they cast an already fit model, and the ad in no way refers to weight loss
Forbes 30 Under 30
Forbes has unveiled its ninth-annual "30 Under 30" list. The 2020 class features 600 young go-getters and game-changers in everything from business to education to technology and, of course, entertainment.
As far as country representation goes, Luke Combs & Carly Pearce both made the list!
Some other familiar names, Lil Nas X, Finn Wolfhard, Maggie Rogers, Cole & Dylan Sprouse & Lili Reinhart