411: Baltimore Museums & Attractions $1 This Weekend, Snoop Dogg Lullaby's
Baltimore Attractions Just $1 For Admission This Weekend
If you're bored this weekend and looking for something to do, multiple Baltimore attractions are granting admission for just $1 all weekend long!

National Aquarium
Maryland Science Center
USS Constellation, USS Torsk, USCGC Taney, Lightship Chesapeake
Christmas Village in Baltimore
Maryland Historical Society
Star Spangled Banner Flag House and Museum
National Great Blacks in Wax Museum
Baltimore World Trade Center - Top of the World
Washington Monument
Port Discovery Children's Museum (Sunday only)
Reginald F. Lewis Museum (Saturday only)
American Visionary Arts Museum (Saturday only)

Most of the tickets are on a first come first serve basis & any additional questions can be answered by contacting the museums & attractions directly
Snoop Dogg's Hits Being Turned Into Lullaby's
Snoop Dogg is versatile to say the least, and now some of his biggest hits like Drop It Like It's Hot, Gin & Juice & Sensual Seduction are being turned into lullaby's for younger fans
The company Rockabye Baby is releasing an album titled Lullaby Renditions of Snoop Dogg, which includes soothing instrumental versions of the rapper's hits
The album is set be released this Friday but a vinyl version was released last month to coincide with record store day
Savannah Guthrie On The Mend After Eye Injury
ICYMI: Last week Savannah Guthrie was absent from the Today Show because her 2 year old hit her in the eye with a toy, tearing her retina
Yesterday, she gave an update on her vision saying she's still blurry, but on the mend, describing it as having one contact lense in and one out
Guthrie added that she's undergone about five laser treatments to help repair her retina in efforts to avoid surgery. Union Investigating Gabrielle Union's Exit From America's Got Talent
Looks like there was some merit to Gabrielle Union leaving AGT due to issues with racism & sexism on the show—her exit is now being investigated by the actors' union SAG AFTRA
According to Variety, the actress was allegedly told her hairstyles were "too black." She also allegedly wanted producers to report a joke guest judge Jay Leno made about Korean food to the HR department.
Meanwhile, Leno has broken his silence about the scandal. Asked by a TMZ photographer why he thought Union got fired, the comedian said, "I love Gabrielle Union, she's a great girl. I really enjoyed working with her she's really good."
And that's not all, former AGT judge and radio shock jock Howard Stern says Simon Cowell is to blame for Union not returning to the NBC competition show
He says it's the ultimate boys club, always replacing the hot women with younger and hotter women and never really replacing the men....."I like Howie [Mandel], he's doing a fine, serviceable job, but why don't they change him? And why don't they change Simon?"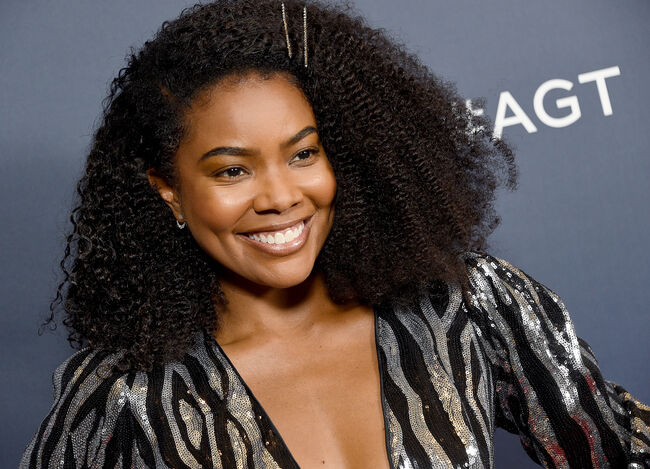 Caitlyn Jenner Could Owe Big Bucks For Talking About The Kardashians
Caitlyn Jenner has been spilling the tea on Britain's I'm a Celebrity Get Me Out of Here -- and it could cost her millions of dollars.
On last week's episode, the reality star blabbed about her strained relationship with Khloe Kardashian, revealing that the two haven't spoken in years. Before that, Caitlyn blabbed that daughter Kylie Jenner spends $300,000 to $400,000 a month on security.
The problem is that Caitlyn signed a non-disclosure agreement drawn up by ex-wife Kris Jenner before she appeared on the show, promising never to trash the famous fam. Now she's most likely in violation of that contract and faces a multi-million-dollar lawsuit.