411: Most Annoying Holiday Tunes, This Actor's Star Wars Script Leaked
UK's List Of Annoying Holiday Tunes Released
A new British survey shows Mariah Carey's All I Want for Christmas is You in the #1 spot as far as the most annoying holiday song of all-time. 
Coming in second is the 1980s Band-Aid all-star charity tune Do They Know It's Christmas? 
In fifth place is the original version of Last Christmas by Wham! 
Other songs in the UK-based Top Ten include the Jackson 5's Santa Claus is Coming to Town, Eartha Kitt's version of Santa Baby and the Andrews Sisters recording of Jingle Bells.
We Now Know Whose Star Wars Script Was Leaked to Ebay
Last week director JJ Abrams told the story of a "careless" actor whose Star wars script ended up on Ebay because they left it under their bed
Well now we know it was John Boyega who plays Finn, who says he threw it under his bed while he was moving & someone swiped it—however they only posted it online for about $80
Pete Davidson $1 Million Dollar NDA
The SNL star is reportedly forcing attendees of his shows to sign a $1 million nondisclosure agreement before admission.
A fan who attended a show at the Sydney Goldstein Theater in San Francisco posted about the contract. She wrote, "I got an email today informing me that in order to see this show I have to sign a nondisclosure agreement. In that NDA the signer CANNOT GIVE ANY INTERVIEWS, OPINIONS OR CRITIQUES about it in ANY form whatsoever including blogs, Twitter, Facebook, Instagram or any other social networking."
The fan also claims that the contract gives Pete's team the right to confiscate, seize and destroy any phones or cameras that breach the agreement, and that any breach will require a $1 million payment in damages and legal fees.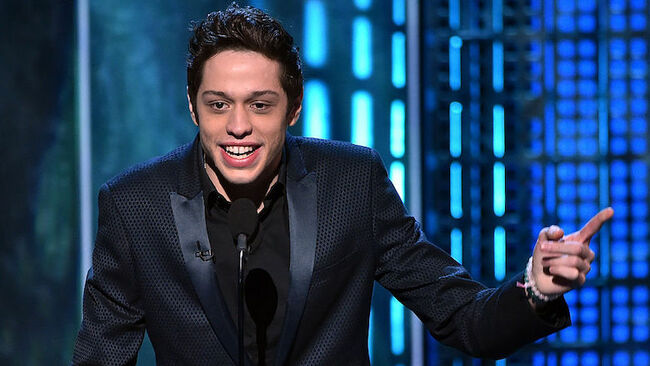 Frozen II Smashed Box Office
The Disney sequel earned $85.3 million over the weekend and $123.7 million since Wednesday. That's the best three- and five-day grosses ever over the Thanksgiving holiday 
The murder mystery Knives Out, starring Daniel Craig and Chris Evans, opened in second with $27 million, exceeding expectations
Ford v Ferrari dropped from second to third with $13.2 million, while A Beautiful Day in the Neighborhood also slip one spot, landing in fourth with $11.8 million
The thriller Queen & Slim debuted in fifth with $11.7 million
Company Will Pay You $1000 To Watch A Star Wars Marathon
Cable-TV-dot-com is offering $1000 for what they call a "Star Wars junkie." 
The winner must watch all 10 movies in any order, which adds up to 22 hours and 25 minutes, and tweet about it. Those interested must fill out a form online by December 10th
Star Wars: The Rise of Skywalker is out in theaters December 20th