411: The Stores With The Biggest Black Friday Discounts, Oprah on Tour!
Best Stores For Your Black Friday Sales
WalletHub is here to help. The site just came out with their list of the Best Stores for Black Friday, looking at 8,000 deals from 29 of the biggest U.S. retailers' 2018 Black Friday ad scans.
Overall, the site finds the average discount offered this year is about 40.4%
Oprah is Going on Tour!
Oprah is hitting the road in 2020 for her for "Oprah's 2020 Vision: Your Life in Focus" tour
According to the press release, the goal is to encourage guests to "make 2020 the year of renewal and celebrate all we are meant to be."
Each full-day wellness event will include her discussing her own wellness journey; a dance exercise from choreographer Julianne Hough; talks from inspirational guest speakers; a pre-show dance party; a WW-customized box lunch; and interactive concourse activations. 
The best part? She's bringing famous friends!

January 4th – Lady Gaga, Ft. Lauderdale, FL
January 11th – Tina Fey, St. Paul, MN
January 18th – Amy Schumer, Charlotte, NC
January 25th – Dwayne Johnson, Atlanta, GA
February 8th – Michelle Obama, Brooklyn, NY
February 15th – Tracee Ellis Ross, Dallas, TX
February 22nd – Kate Hudson, San Francisco, CA
February 29th – Jennifer Lopez, Los Angeles, CA
March 7th – Gayle King, Denver, CO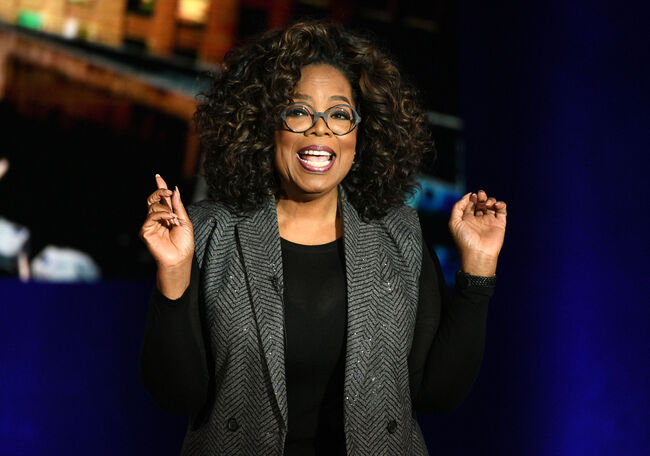 A Company Will Pay You $3,000 To Review Marijuana
American Marijuana is a medical marijuana online magazine that provides research on cannabis products.
The company is looking for someone to receive and critique a box containing different products every month. The products can range from weed, vapes, edibles, and CBD oils.
The candidate must also critique the cannabis on camera and post blogs about the products.
You can learn more about the opportunity and apply on their website
Taco Bell To Test Chicken Tenders Before 2020 Rollout
Taco Bell is jumping into the fried chicken war. The fast food chain plans to add Crispy Tortilla Chicken Tenders to the menu. 
The new item features all white-meat chicken marinated in a jalapeno buttermilk marinade and rolled in a tortilla chip coating and served with Creamy Chili Pepper Sauce. It'll be tested in Texas and Ohio Thursday before launching nationwide next year.
SNL Announces December Guests
You can look forward to seeing popstar Lizzo, Scarlett Johansson, J Lo, former One Directioner Nial Horan & of course, Eddie Murphy