411: Tom Hanks & Mr. Rogers Related, Disney+ Accounts Hacked: What To Do
Tom Hanks Just Found Out He's Related To Mr. Rogers
Hanks is playing Mister Rogers in the upcoming film, "A Beautiful Day in the Neighborhood," and it turns out they're actually related IRL!
According to ancestry.com, Tom Hanks & Fred Rogers, who played Mr. Rogers opn the classic kids TV show are actually 6th cousins
Hanks says he had no idea when he took the role Disney+ Accounts Already Being Hacked & Sold
If you all of sudden can't log in to your Disney+ account, unfortunately you're not alone
Users are saying that hackers are accessing their accounts, logging them out of their devices and then changing the account's email and password so they can no longer gain access
In some cases, accounts are being sold for $3-11 (which makes no sense because you can make one for free and the subscription is only $7 per month anyway)
Here's some helpful tips on how to protect yourself & your account:

Change your password. Never reuse an old one.
Use different passwords for all your accounts.
Use tools from Chrome, like Password Checkup.
Check into paid third-party tools.
User two-factor identification.
Call Disney customer service to get back into your account.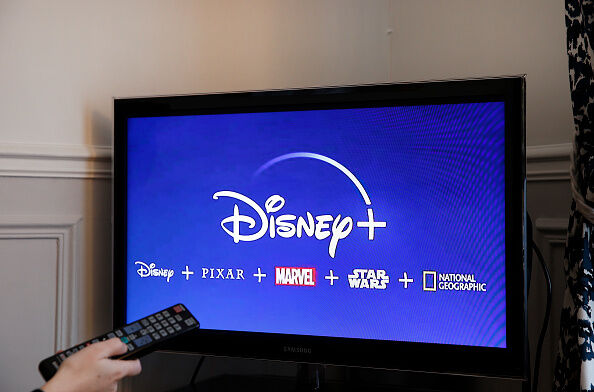 Emilia Clarke Opens Up About Nude Scenes on GOT
Emilia Clarke who played Danaerys Targaryen on Game of Thrones had quite a few nude scenes early in the series, but as the show progresses, those melt away and she credits her co-star Jason Mamoa for showing her what was okay and what wasn't
It was Clarke's first major role ever, she was just 23 years old & fresh out of drama school and she said she was just sort of floating through the first season and felt pressured into those scenes with producers saying things like, "you don't want to disappoint your fans do you?"
But she credits her co-star Jason Mamoa with showing her how those sorts of things were supposed to go and how they weren't
"He took care of me in an environment where I didn't know I needed to be taken care of," Clarke said. "Jason was an experienced actor who had done a bunch of stuff before coming onto Game of Thrones. He said, 'This is how it's meant to be and how it's not meant to be. I'm going to make sure that's not the case.' So he was always like, 'Can we get her a robe? She's shivering!"
Cats Trailer Delights & Terrifies The Internet
The full-length trailer for Cats has been released, and it's a mixed bag of reactions.
The first trailer terrified the internet with CGI fur and dancing cats. The second trailer continues the weirdness, with some loving it and some not really sure how to react.. The all-star cast includes Jennifer Hudson, Taylor Swift, James Corden, Rebel Wilson, Ian McKellen and Jason Derulo. 
Cats opens December 20th.