411: Taylor Swift Accused of Cyberbullying, Walmart's Giant Black Friday Ad
Taylor Swift Accused of Cyberbullying
After putting out a plea to her fans to let "Big Machine Label Group, Scooter Braun & Scott Borchetta how you feel" regarding her claim they're preventing her from performing some of her older songs at the AMAs…things took a turn
Big Machine employees got death threats. The Nashville headquarters closed on Friday at lunch out of an abundance of caution. There are rumors Scott Borchetta may file a cyber-bullying case against Taylor Swift.
For the record, BMLG is denying Taylor's claims saying there's no way they can prevent her from performing live anywhere and they insist that since her departure from Big Machine Label Group they "have continued to honor all of her requests to license her catalog to third parties as she promotes her current record in which we do not financially participate."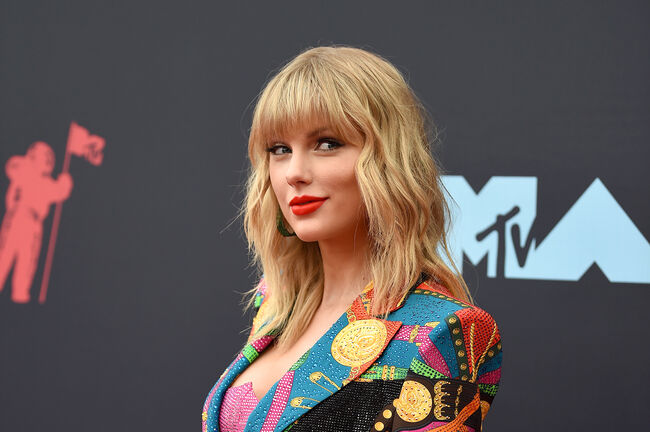 Walmart Releases Highly Anticipated Black Friday Ad
Walmart's 37 page Black Friday ad has officially dropped with attention grabbing deals like a $249 iPad, $129 Apple Watch and 50-inch 4K television for $149
Walmart will continue to open on Thanksgiving Day, this year at 4pm where they promise coffee, hot cocoa and snacks
However, select deals will be available online starting at 10 p.m. on Wednesday
Walmart will also have color-coded maps on hand in the Walmart app to direct shoppers to the big doorbusters
And that's not all, Walmart is adding "Buy Now" deals at www.walmart.com/buynow and will hold a "Pre-Black Friday" sale starting This Friday at midnight to get holiday shoppers in the mood, promising "incredible savings on electronics, toys and more."
Free Coffee @ Dunks, New Merch & No More Foam Cups
Thanks to the Ravens 6th straight win against the Texans yesterday, we all get rewarded with free coffee at Dunkin Donuts today!
While you're there, you may notice your coffee comes in a double-walled paper cup, that's because the company is doing away with foam cups all together as part of their environmentally friendly initiative they launched in 2018, with the goal of eliminating foam cups from its supply chain
And that's not all, DD is getting into the holiday spirit with their own line of merch including everything from sweaters, pajamas, onesies, fanny packs, lunch boxes, scrunchies, bandanas, and more. Billboard Releases List of "125 Greatest Artists of All Time"
In honor of their 125th anniversary, the magazine published its official ranking Thursday of the 125 greatest musical artists of all time, based on titles from the Billboard Hot 100 songs chart as well as the Billboard 200 albums chart. 
Country artists include Garth Brooks, Carrie Underwood, Alan Jackson, Shania Twain, Kenny Chesney, Tim McGraw, Rascal Flatts
Here are the top 20 artists on Billboard's list:
1. The Beatles
2. The Rolling Stones
3. Elton John
4. Mariah Carey
5. Madonna
6. Barbra Streisand
7. Michael Jackson
8. Taylor Swift
9. Stevie Wonder
10. Chicago
11. Whitney Houston
12. Paul McCartney
13. Elvis Presley
14. Janet Jackson
15. Rod Stewart
16. Drake
17. Prince
18. Rihanna
19. Billy Joel
20. Garth Brooks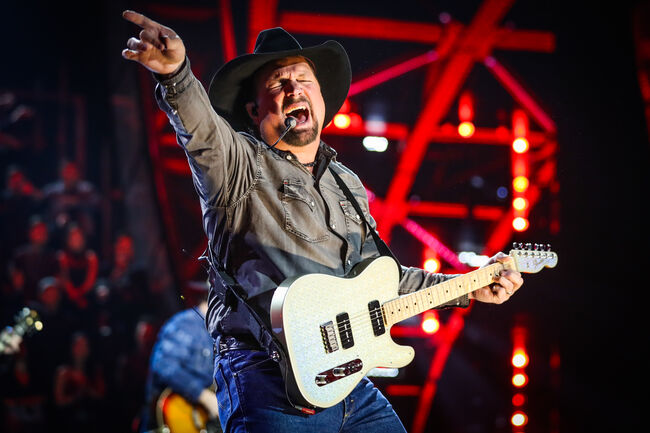 Box Office Recap
Ford v. Ferrari blew by the competition to park at number-one with a $31 million debut, which was way ahead of expectations. Stars Matt Damon and Christian Bale have received major Oscar buzz for their performances in the racing drama.
Charlie's Angels had a rather embarrassing opening weekend only bringing in $8.6 million. The action flick remake, starring Kristen Stewart, was expected to earn $15 million.
Joker became the fourth DC movie to top $1 billion at the global box office and the first R-rated movie to hit that milestone.