411: "Turducken" Pringles, Ellen's Greatest Night of Giveaways
Pringles Ups Thanksgiving Game With Stackable Turducken Chips
Pringles has you covered with its new Friendsgiving Feast Turducken Kit, which comes with turkey, duck and chicken-flavored chips that you can stack and eat
There's more savory combinations, too, as there's also cranberry sauce, stuffing and pumpkin pie flavored chips in the product's special tray.
Last year, Pringles Thanksgiving Dinner flavor assortment sold out in 41 minutes.
A limited allotment of the $15.99 snack kit will be available starting at noon ET Thursday at KelloggStore.com. The kits won't be available in stores.
Ellen's Greatest Night of Giveaways
Ellen DeGeneres will take over NBC's prime-time schedule on December 10th, 11th and 12th for Ellen's Greatest Night of Giveaways
She'll surprise unsuspecting and worthy people with gifts and prizes -- along with visits from stars including Michelle Obama, Jennifer Aniston, Justin Timberlake, Robert Downey Junior, Melissa McCarthy and Jason Momoa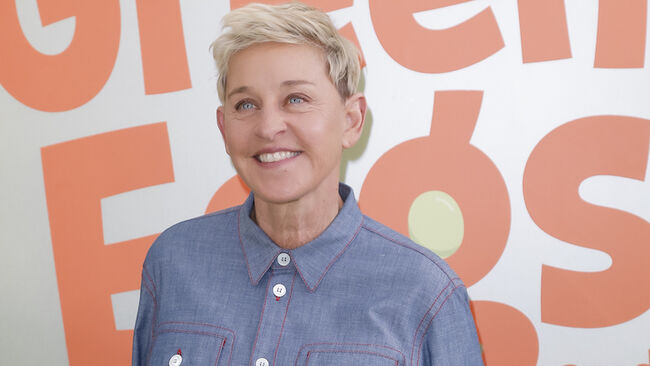 Trader Joes Hides Stuffed Animals For Kids
According to a thread on Reddit, a Trader Joe's employee revealed that most locations have a stuffed animal hidden somewhere throughout the store — and if a child happens to spot it during their shopping trip, they'll receive a prize
While that may seem too good to be true, a public relations director for Trader Joe's confirmed to the outlet that it's definitely a thing!
"Now, I cannot say that there is one in every single store, but in general, stores typically have one," Kendra Friend-Daniel told The Kitchn. "It's a way to engage with kids in our store. If they locate the hidden stuffed toy, they just let a Crew Member know and they'll receive a treat."
Cookie Monster Will Give You Directions On Waze
Cookie Monster just celebrated his 53rd birthday, but we get the present.
To celebrate the November 2 birthday, Waze is letting the beloved blue cookie stealer be the voice of your navigator. For a limited time, you can choose to have Cookie Monster give you directions on the app.
Waze tweeted a short video with an animated Cookie Monster face on wheels that resembles a car, driving to his destination where a cookie cake with a candle awaits.