411: Hocus Pocus 2, Most Haunted Hotels List Include DC & Baltimore Spots
Disney Is Officially Working On A Hocus Pocus 2
Variety is reporting Hocus Pocus 2 is officially moving forward at Disney+
They've hired a writer & co-producer form Workaholics to write the script & find a way to bring back Bette Midler, Sarah Jessica Parker & Kathy Najimy who played the Sanderson sisters in the original
It's in the very early stages so there is no word on a plot line or if the second installment will be a sequel or a prequel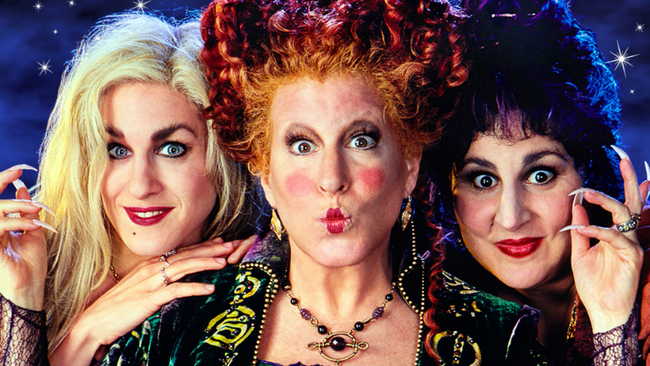 America's Most Haunted Hotels List Includes Spots in DC, Baltimore
Historic Hotels of America has published a list of the 25 most haunted hotels in the U.S., and it includes The Omni Shoreham Hotel in D.C. and the Lord Baltimore Hotel in Baltimore.
Strange occurrences have been reported in rooms at the Omni Shoreham, where a maid and girl died, and those rooms have been named "The Ghost Suites," Historic Hotels said.
The Omni Shoreham ghost even has its own Twitter account
Around the time of the Great Depression, there were at least 20 documented reports of "jumpers" from the 19th floor at the Lord Baltimore Hotel
The Lord Baltimore is apparently haunted by Molly, the daughter of a couple who jumped and she is typically seen in the halls wearing a white dress and playing with a red ball
There has also been a lot of paranormal speculation around a hand print of a child on a wall in one of the hotel's penthouses that won't go away.
J Lo & A Rod Donate Years Worth of Meals To Tennessee Elementary School
A teacher at Jacksboro Elementary School posted to Facebook earlier this month a story about a student at her school who did not have enough to eat
It was shared thousands of times and, as donations poured in, the school was able to set up a food pantry for students
It caught the eyes of J Lo & A Rod who donated a years worth of frozen meals from their new line at Walmart to the school's food pantry
J Lo explained that being able to help struggling kids like this "is why being a business owner, and having actual ownership in companies (not licensing), is so important to me and Alex, especially as Latinos."
American Music Award Nominees
Billy Ray Cyrus and Lil Nas X racked up 3 American Music Awards nominations. They picked up nods in the all-genre Collaboration of the Year and Favorite Music Video of the Year for "Old Town Road." They also walk away with a nomination in the Pop/Rock Favorite Song category. Lil Nas X also is a contender for New Artist of the Year. 
Luke Comb grabbed a nod in the all-genre New Artist of the Year category, as well as nominations for Favorite Male Country Artist and Favorite Country Song for "Beautiful Crazy."
Dan and Shay also have 3 nominations. They're up for Favorite Country Duo or Group, Favorite Country Album for their self-titled record and Favorite Country Song for "Speechless."
Kane Brown is up for 2 awards. He can win for Favorite Male Country Artist and Favorite Country Album for Experiment."
Carrie Underwood also has 2 nominations. She's a contender for Favorite Country Female and Favorite Country Album for Cry Pretty.
Taylor Swift, who has won 23 AMAs, is up for 5 awards and could surpass the King of Pop, who holds the record for most wins with 24 trophies.
Voting is now open until November 20th. The awards will air live on November 24th on ABC.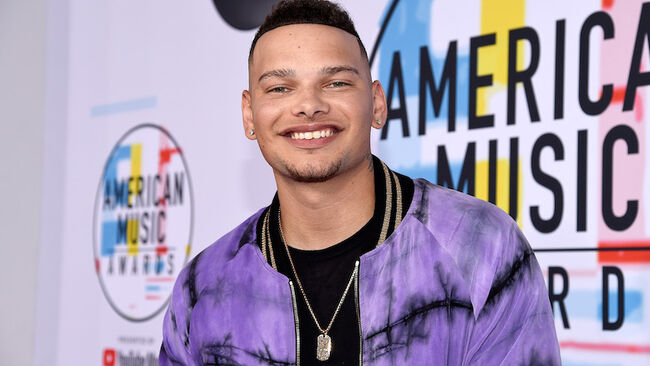 ICYMI: The Hallmark Channel & Lifetime's non stop holiday programming begins today....in October.....