411: Harry & Meghan Heading To Canada, Sesame Street Tackles Addiction
Meghan & Harry May Be Moving To Canada
Prince Harry and Duchess Meghan's battle with the British tabloid has gotten so ugly the royal couple is thinking about moving across the pond.
A source tells Us Weekly, "Meghan and Harry have considered moving to Canada, as it's part of the Commonwealth. Meghan and Harry are considering [the move] for the future."
Meghan knows Canada well. She spent years in Toronto filming Suits.
This week, Prince Harry slammed the British press for "bullying" Meghan. He's also suing several outlets for invasion of privacy.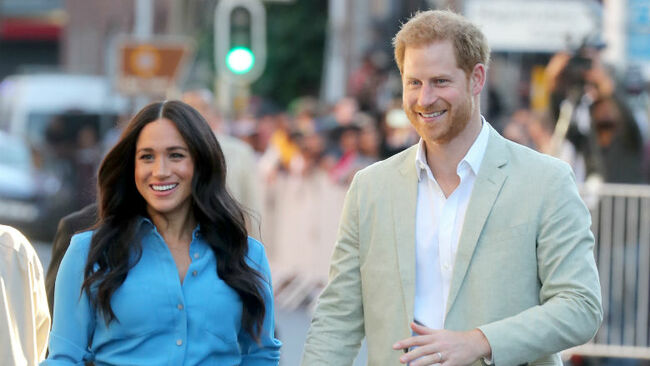 Sesame Street To Tackle Opioids
"Sesame Street" is taking on another tough subject: America's opioid crisis
When the beloved children's show returns for its 50th season, Karli will reveal that her mom "was away for a while because she had a grown-up problem" – AKA addiction.
Sesame Workshop honcho Jeanette Betancourt points out that the impact of addiction on families is "something we don't hear about," particularly "in a children's voice or perspective." "Sesame Street's" upcoming storyline aims to do just that as part of their Sesame Street In Communities project, offering free content to providers, parents and caregivers.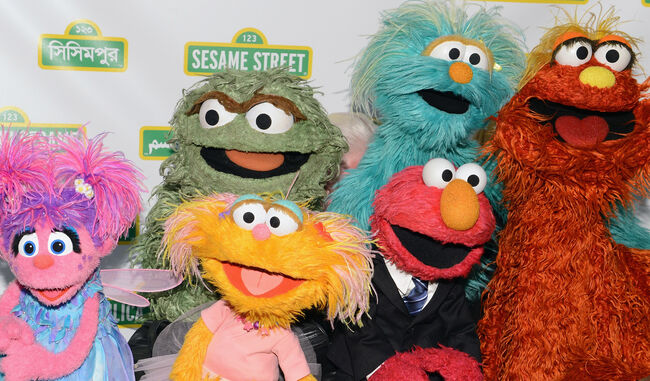 Matt Lauer Accused of Rape In Ronan Farrow's New Book
Ronan Farrow has a new book out October 15th "Catch & Kill," & a former NBC employee, Brooke Nevils, shared her story of how she was raped by Matt Lauer which led to his eventual termination at NBC
She says he raped her in a hotel room while they were both working the 2014 SoChi Olympics, she was there as Meredith Viera's assistant
She claims yes she was drunk, and went to his room because up until that point she had no reason to believe anything inappropriate would occur—he then reportedly forced himself on her & she repeatedly told him no
Nevils admits that she and Lauer did continue having consensual relations when they got back to the States. "This is what I blame myself most for," says Nevils. "It was completely transactional. It was not a relationship." When they parted ways, Nevils says she was terrified that Lauer could mess with her career. And while she says she told a number of superiors, Nevils says nothing happened until she went to Vieira years later - who told her to go to NBC Universal human resources with a lawyer, which she did.
He was fired the next day—eventually colleagues figured it out with the mention of Sochi over & over again by superiors, she went on medical leave in 2018 and was eventually paid seven figures
For what it's worth, Lauer responded with an open letter claiming her claims of rape are false & says their affair was consensual the entire time
Nevils says his open letter is "a case study in victim blaming"
Jenny McCarthy Sitting Out NYE Broadcast
The Masked Singer host is planning to sit out the NYE broadcast from Times Square this year because hr son asked her to
Jenny has a 17 year old son who asked her if they could stay home this year as a family because he only has 1 year left before he heads to college
Her hubby Donnie Wahlberg is on board to skip the broadcast & stay home as well
Mindy Kaling Addresses Sexism & Racism
Kaling recalled a moment early in her career when The Office was nominated for an Emmy for outstanding comedy series, but claimed that the Academy told her there were too many producers on the show, so she would be cut from the list and subsequently ineligible for an Emmy—despite working as a writer & executive producer & playing Kelly Kapoor
As the only woman of color on the producing team, Kaling said she was forced to "fill out a whole form and write an essay about all my contributions as a writer and a producer" — the only person who allegedly needed to do so — in order to receive proper recognition by the Academy—and furthermore she was forced to get letters from all the other white, male producers saying she contributed
The Academy fired back, basically saying she has her story wrong & she doubled down saying she was singled out, just her, the only woman of color, the most junior person, easiest to dismiss