411: Airbnb Animal Experiences, Chip & Joanna Gaines Opening A Hotel
Airbnb Launches Airbnb Animal Experiences
The company just launched Airbnb Animal Experiences, which offers travelers over 1,000 experiences, created in collaboration with the World Animal Protection and co-hosted by over 300 species and their human advocates
Experiences offered include hiking with rescue dogs, cuddling cows, and even a chance to rescue puppies lost within the Chernobyl Exclusion Zone.
Chip & Joanna Gaines Opening A Hotel
Chip and Joanna Gaines are adding "innkeeper" to their resume. The "Fixer Upper" stars are opening a hotel in lovely downtown Waco, Texas. 
The two will convert a 53-thousand square foot former county office building into a three-story lodging that'll feature a grand ballroom, a full restaurant, a rooftop terrace, and a café. 
The unnamed hotel will open in 2021 Robert De Niro Slapped With $12 Million Dollar Lawsuit From Ex-Employee
Robert De Niro has been hit with a $12 million lawsuit from a former employee who accuses the Oscar-winner of gender discrimination.
Graham Chase Robinson claims De Niro regularly subjected her to "vulgar, inappropriate, and gendered comments." She also claims the star was often intoxicated, would urinate during telephone calls with her and meet her wearing only pajamas or a bathrobe.
The Oscar-winner sued Robinson first in August, claiming she watched 55 episodes of Friends in four days during work hours, stole frequent flyer miles and improperly used the company credit card.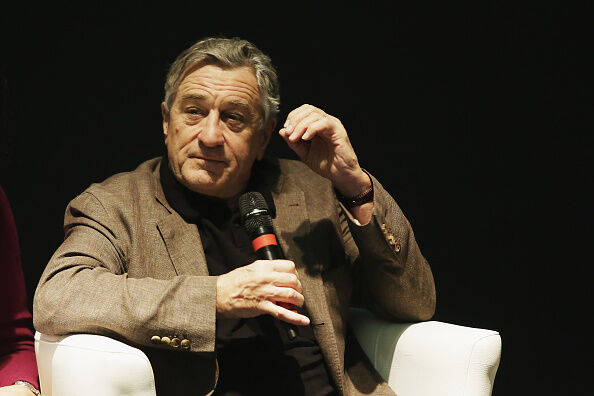 McDonald's Launches First New Seasonal Beverage In Over 5 Years
Hold my PSL….McDonald's just launched their first seasonal beverage in over 5 years, the Cinnamon Cookie Latte
The beverage will be served hot or iced and they're also bring back the McCafé Donut Sticks with a new chocolate dipping sauce, starting November 6th, and they'll be available throughout the holidays, with a new winter-themed cup
No Costumes/Masks etc. For Joker Screenings
If you plan to see the new Joker film, just remember no costumes, masks or any other type of cosplay will not be allowed at Landmark Theaters
It's unclear how other cinemas like AMC & Regal are treating the new film in regards to cosplay, but probably not a bad idea to call & ask ahead of time