411: Samuel L. Jackson To Voice Alexa, Walker Texas Ranger Reboot Is Coming
Samuel L. Jackson To Voice Amazon Alexa
Amazon made the announcement during a hardware extravaganza that Samuel L. Jackson will be the first celebrity voice to voice your Alexa
For the low, low price of 99 cents, Samuel will tell you jokes, share info about the weather, set timers, and be your all-around digital bestie
All that, and he'll be ready to answer your questions. And yes, there will be a clean and an explicit version of Sam.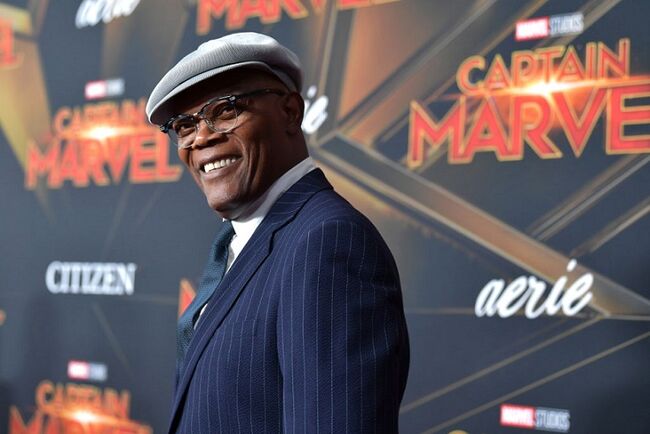 Walker Texas Ranger Reboot Is Coming
"Walker Texas Ranger" is getting the reboot treatment according to CBS Studios
Jared Padalecki, of Gilmore Girls & Supernatural fame, will replace Chuck Norris as Cordell Walker
Just like the original series, the new "Walker" will explore morality and family, with a special focus on rediscovering the common ground that unites us all
He will fight crime alongside a female partner and together, the duo are "the modern-day heroes our world needs, following their own moral code to fight for what's right, regardless of the rules."
The reboot does not have a premiere date or network yet
Impossible Burger To Be Sold At Wegmans
Starting today, all 100 Wegman stores in 7 states will start selling the ever popular impossible burger
Impossible's launch into grocery stores comes after three years in restaurants and less than two months after the Food and Drug Administration on July 31 approved the protein-based color additive Impossible Foods uses to make its burgers look and "bleed" like real meat
The meat-free burgers are sold at more than 17,000 restaurants, including White Castle, Burger King, Red Robin and The Cheesecake Factory
A 12-ounce package of Impossible Burger will cost $8.99
Hallmark Reveals List of Christmas Movies & They Start In October!
If anyone has cornered the market on corny Christmas movies, it's the Hallmark Channel & this year they're spreading Christmas cheer before Halloween
To celebrate the 10th anniversary of their Countdown To Christmas tradition, they're introducing 24 all new original movies will which begin on October 26th
These holiday movies will star some famous faces including Jodie Sweeting & Candace Camerone Burre from Fuller House, Kelly Pickler, Lacey Chabert, Danica McKellar & Dolly Parton!
New Accusers For Matt Lauer
The nightmare isn't over for Matt Lauer—looks like there's "a number" of new women accusing Matt Lauer of sexual harassment in the new book "Catch & Kill" by Ronan Farrow
Meanwhile, Matt is well aware of what's in the book because he and his team were given the opportunity to comment and fact-check the information in "Catch and Kill."
In addition, he's hired a team of high-powered lawyers ahead of the book's October 15thpublication date.