411: "Making A Murderer" Confession, Marshalls Launches Online Store
Inmate Allegedly Confesses to "Making a Murderer" Killing
A Wisconsin serial killer (who is currently incarcerated) has confessed to the murder of Teresa Halbach, the young photographer whose 2005 killing is the subject of the documentary "Making a Murderer."
This news comes as Steven Avery and his nephew, Brendan Dassey, are serving life sentences in the case. They've maintained their innocence.
The director of the upcoming documentary series, "Convicting a Murderer," said that his crew got the confession from the man while filming. He says they won't reveal his identity until authorities can corroborate his story.
Marshalls Launches First Online Store
Yesterday, Marshalls announced that its new website will have an "ever-changing, fresh mix of merchandise" that mimics its famous in-store treasure hunt experience
Returns can also be made online or at its stores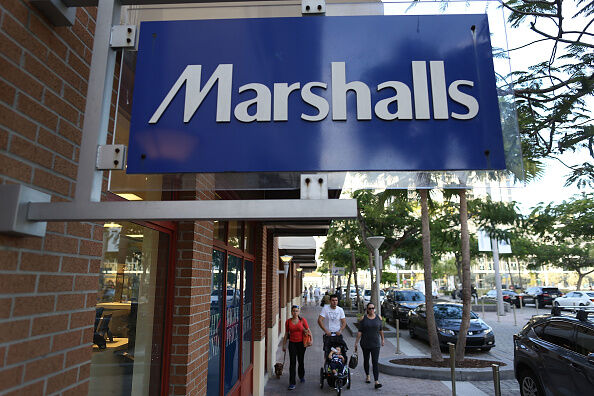 Demi Moore Drops More Salacious Details About Her Life
Demi Moore has been dropping all kinds of bombshells in her new memoir "Inside Out."
One of those claims is that she "stole" Jon Cryer's virginity while filming their 1984 flick "No Small Affair," which Cryer has come out & said he remembers slightly differently
He took to Twitter to explain he actually lost his virginity in high school, "Well, the good thing about this is she doesn't have to feel bad about it anymore, because while I'm sure she was totally justified making that assumption based on my my skill level (and the stunned look on my face at the time), I had actually lost my virginity in high school"
Demi also shared details about her whirlwind romance to first husband, musician Freddy Moore
The two tied the knot when Demi was just 17 in 1980, to which Demi said the night before their wedding she snuck out of her own bachelorette party to go to the apartment of a guy she met on the set of a movie
"What did I do that? Why didn't I go and see the man I was committing to spend the rest of my life with to express my doubts? Because I couldn't face the face that I was getting married to distract myself from grieving the death of my father," she writes. "Because I felt there was no room to question what I'd already put in motion. I couldn't get out of the marriage, but I could sabotage it."
Shark Tank's Kevin O'Leary's Wife Charged In Fatal Boat Accident
Linda O'Leary, the wife of "Shark Tank" star Kevin O'Leary was driving the boat when she collided with another boat, killing two passengers. She'll face a charge of "careless operation of a vessel," which carries a maximum sentence of 18 months in prison & a $1 million dollar fine
The driver of the other boat, Richard Ruh, is also facing a charge of driving without navigation lights
Her lawyer thinks the authorities got it wrong though-- the careless operation of a vessel applies to ocean-going vessels. The maximum penalty for a pleasure craft is a $10-thousand dollar fine with no jail time. He thinks that it's ridiculous to charge her when the crash was caused by the other boat not having navigation lights on in the middle of a dark lake.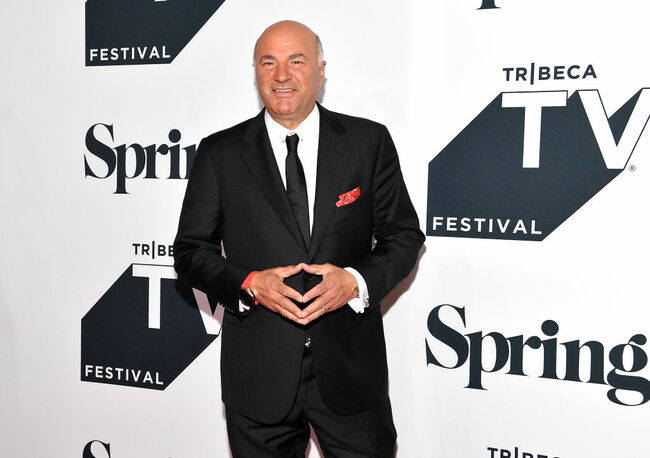 Joker Won't Play In Aurora, CO
Joker is expected to be a box-office smash when it opens next week, but it won't play in one particular theater.
The movie, which stars Joaquin Phoenix as the super-villain, will not be screened at the the Century Aurora and XD theater in Aurora, Colorado -- the site of the horrific 2012 mass shooting that left 12 dead and 70 injured. The shooting took place during a screening of The Dark Knight Rises. 
The theater has since been completely remodeled, but the memory of the tragedy is still very fresh for residents of Aurora, so the theater has decided not to screen it. 
The full trailer for El Camino: A Breaking Bad Movie is here....catch it on Netflix 10/11!