#411: Disney's Bedtime Hotline Returns To Get Your Kids To Sleep
Disney's Bedtime Hotline Is Back
Can't get your kids to go t sleep? Maybe Frozen's Anna or Elsa can!
Disney's bedtime hotline has returned to help parents lull kids to sleep—kids can choose to chat with Elsa and Anna, Mickey, Woody, Spider-Man, Yoda or Princess Jasmine who will chat with your child before wishing them a good night's rest and encouraging them to go to sleep
Parents can call for free at 877-7-MICKEY (877-764-2539) through Sept. 30. You get one character per call.  
Alex Trebek Gives Health Update
Longtime Jeopardy host Alex Trebek has hit a roadblock in his treatment for stage 4 pancreatic cancer…he has to undergo chemo again
During his last health update, he said his numbers were bvirtual normal, that of someone who isn't fighting cancer, and then all of a sudden he lost 12 pounds and his numbers skyrocketed and were higher than when he was first diagnosed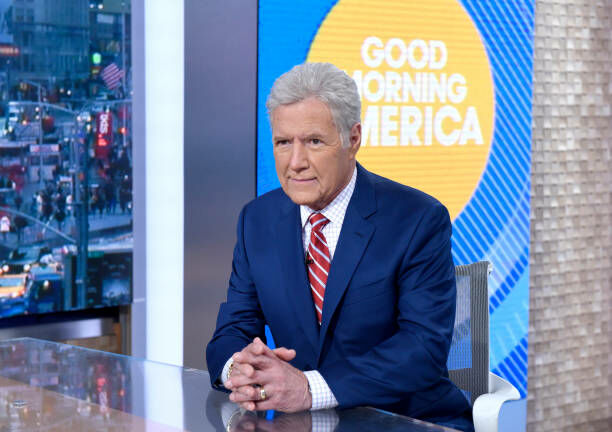 Streaming Wars Continue
They say it comes in 3's-- we know Netflix has lost The Office & Friends, and you can add Parks and Rec to the list as well
The streaming giant has lost Parks and Rec to Peacock, NBCUniversal's new streaming service which is set to launch in April of 2020
NBC also announced they're also rebooting Saved By the Bell, Battlestar Galactica, & Punky Brewster for their streaming service
We also learned as far as streaming services go, the Big bang Theory will live on HBO Max for the next 5 years
Speaking of TV….ABC has named its new Bachelor-- Peter Weber will be season 24's leading man!
Weber appeared on the latest season of "The Bachelorette" with Hannah Brown, known as "Pilot Pete," going on to be the second runner-up behind Tyler and a fan-favorite.
KFC & Pizza Hut Announce Crazy Food Mash Ups
KFC is testing out a glazed donut & fried chicken sandwich in select markets while Pizza Hut has introduced Stuffed Cheez-It Pizza nationwide for a limited time
The KFC glazed donut & fried chicken sandwich is pretty self explanatory, with traditional bread being replaced by 2 glazed donuts
The new pizza includes four baked jumbo squares that look like giant Cheez-It crackers. The squares are stuffed with cheese or pepperoni and cheese and served with marinara dipping sauce
Taylor Swift Announces "Lover Fest"
Taylor Swift announced a new festival experience on social media yesterday-- "The Lover album is open fields, sunsets, + SUMMER. I want to perform it in a way that feels authentic," adding, "I want to go to some places I haven't been and play festivals. Where we didn't have festivals, we made some. Introducing, Lover Fest East + West!"
She announced the dates for next summer which include a string of European shows but only 4 US shows, 2 in LA and 2 in Boston