#411: Felicity Huffman Sentenced, Sleepless in Seattle House For Sale
Felicity Huffman Sentenced
Felicity Huffman was sentenced Friday to 14 days behind bars, a $30-thousand fine, 250 hours of community service, and a year of supervised release for her part in the college admissions scandal.
Huffman is set to self-surrender on October 25th.
Huffman's legal team asked she be able to do her time at FCI Dublin because, "It's the closest to Ms. Huffman's residence.
Forbes magazine has called on one of the "10 cushiest prisons" in America—the inmates get to watch movies on weekdays, play board games and get to join fitness activities.
Meg Ryan's Home From Sleepless In Seattle Is In Baltimore And Is For Sale
The building that was used for exterior shots in the popular 90s film is actually located in Baltimore. 
The three-story brick building near Baltimore's Inner Harbor is listed for 575-thousand dollars. 
A political fundraising firm has been using it for offices, but the realtor says it could be turned into residential use. 
Box Office Recap
1. It: Chapter Two - $40.7million
2. Hustlers - $33.2 million
3. Angel Has Fallen - $4.4 million
4. Good Boys - $4.3 million
5. The Lion King (2019) - $3.6 million
Hustlers exceeded expectations but not enough to dethrone It: Chapter Two as the box-office king. The horror sequel earned $40.7 million, taking its 10-day total to $153.8 million. With $33.2 million, Hustlers gave star Jennifer Lopez her biggest opening ever. Her performance is also getting rave reviews.
The weekend's other new release, The Goldfinch, was a bomb, landing in eight with only $2.6 million.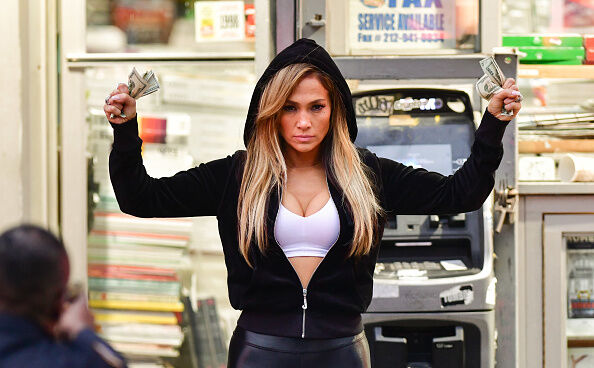 New Couple Alert!
Actress Zooey Deschanel & Property Brother Jonathon Scott were spotted out together holding hands on a date night out in California
Deschanel & estranged husband, producer Jacob Pechenik,announced on Sept. 6 they were separating following four years of marriage (a source says they've been separated for months before the announcement)
The pair are parents to 4-year-old daughter Elsie Otter and 2-year-old son Charlie Wolf