#411: Simone Biles On Brothers' Arrest, Dr. Seuss Interactive Exhibit
Simone Biles Breaks Silence On Brother's Arrest
She said that she's having a hard time processing the news that her brother Tevin Biles-Thomas was arrested and charged in a triple murder case
The Olympian took to Twitter to share the following statement: "My heart for everyone involved, especially the victims and their families. There is nothing that I can say that will heal anyone's pain, but I do want to express my sincere condolences to everyone affected by this terrible tragedy."
She finished up by asking everyone to respect her family's privacy as they deal with their pain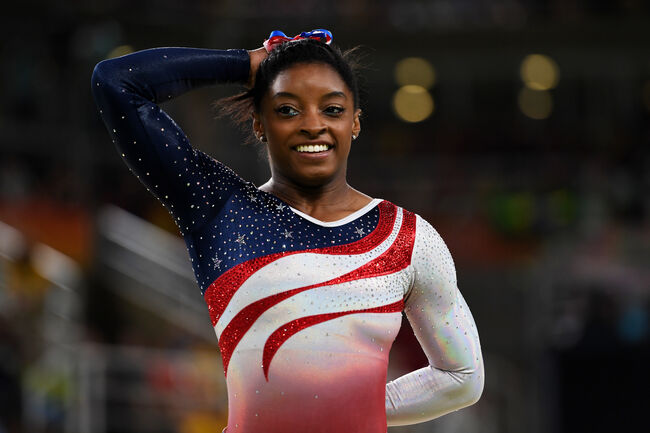 Interactive Dr. Seuss Exhibit Coming To Several Cities This Fall
The exhibit is centered on a maze based on "Oh, the Places You'll Go," the Dr. Seuss book that urges children to explore the world and move mountains despite the pitfalls and challenges
There will also be rooms based on "The Cat in the Hat," ″The Lorax," and "Horton Hears A Who" and "The Grinch That Stole Christmas"
The exhibit is set to open in Toronto in October with plans to take it to Boston, Seattle, Houston and several other North American cities that are yet to be announced—fingers crossed for Baltimore & DC! Giant Food Stores To Sell Ovechkin-Themed 'Ovi O's' Benefiting Charity
Giant Foods and Washington Capitals star Alex Ovechkin are teaming up on a breakfast cereal to raise money for charity
A portion of the proceeds from "Ovi O's," a honey nut cereal, will benefit the Maryland-based Children's Cancer Foundation 
The limited-edition "Ovi O's" will hit store shelves at Giant locations in Maryland, Washington, D.C., Virginia and Delaware September 17, Ovechkin's birthday
And Congrats to Jonah Hill….he is now engaged! Popped the question to his girlfriend Gianna Santos and she said yes, the two reportedly began dating last summer!