#411: NFL Food Taster, Kevin Hart Emergency Surgery & More!
Could You Be The Next NFL Food Taster?
Pickwise, a sports picks and betting site, is searching for an NFL food taster to rank game day cuisine
Their Official NFL Taste Tester job includes traveling to NFL stadiums and chowing on tacos, nachos, and more, and Pickwise will give $500, game tickets and an allowance to buy food at the games
The NFL Taste Tester will then report back to Pickwise about the experience and rank what they ate
To enter, all you have to do is submit a photo of yourself at a game, eating food, or both! Kevin Hart Recovering After Car Accident
Officials confirm that Hart's car was found in a gully off a notoriously winding highway in LA early Sunday morning
Despite the car being his, Hart was not driving at the time of his accident, and officials report his driver was not intoxicated
Police have said both Hart and his driver had "major back injuries" after the fire department sawed off the roof to free the passengers inside
Despite his "major back injury," Hart was apparently able to free himself from the wreck…and make it to his nearby home on foot to call for help. He was rushed to the hospital soon after
While nothing's been confirmed as to the exact nature of the injuries, Hart has already undergone surgery less than 24 hours after the accident & according to his wife he is going to be just fine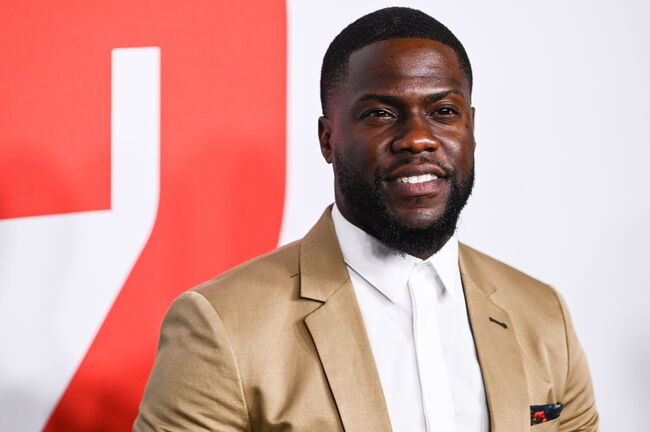 Actress Valerie Harper Passes Away
Valerie Harper succumbed to a long battle with several cancers on Friday—she was 80 years old
She was best known for playing Rhoda both on "The Mary Tyler Moore Show" and on "Rhoda"
Still, Harper was beloved by modern audiences, too - even competing on "Dancing with the Stars" after getting her terminal diagnosis (she got eliminated in week four).
She is survived by her husband of nearly 40 years, and her life is being widely celebrated online
RHONY Star Bethenny Frankel Jumps Into Action To Help Relief Efforts In Bahamas
Bethenny Frankel is doing all she can to help those devastated by Hurricane Dorian in the Bahamas
Through her disaster relief organization BStrong, which raised over $1 million dollars for Puerto Rico after Hurricane Maria, she is calling for donations, organizing search and rescue plans, meetings with Bahamian officials, and more
Click here to donate!