#411: Kelly Clarkson's Health Scare, Matthew McConaughey College Professor
Kelly Clarkson Had Another Health Scare Just 1 Week After Appendectomy
Remember how Kelly Clarkson had to have her appendix removed just hours before hosting the Billboard Music Awards?
Well turns out her health troubles didn't stop there—just a week later she had a cyst on her ovary burst while filming The Voice
"Blake [Shelton] was talking to me and all of a sudden, everything he said just went away and I had to grab his arm and I was like, 'Something is wrong,'" she tells People magazine. "That was more painful than the appendicitis."
She adds, "It was literally a week after my surgery so I was freaking out! I was hysterically laughing and crying at one point in the E.R. like 'What is happening?'"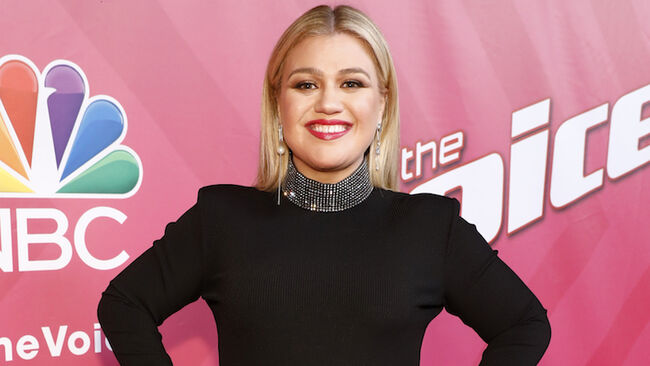 Matthew McConaughey Is The Newest Professor at the University of Texas at Austin
The Oscar-winner will join his alma mater, the University of Texas at Austin, as a film professor this fall.
According to USA Today, he'll develop the curriculum for a Script to Screen film production class with director Scott Rice
In a press release, McConaughey says, "It's the class I wish I would have had when I was in film school. Working in the classroom with these students gives me a chance to prepare them."
T Mobile Lets You Try Their Service For Free
T Mobile is bringing back "Test Drive" which allows you to test out T Mobile service for 30 days using your own phone number & phone
No money down, you don't have to temporarily switch services—T Mobile will send you a portable hotspot that you can return, recycle or pass off to a friend at the end of your 30 days
No word on how long this offer will last, so if you're in the market to switch, try it out ASAP!
Ed Sheeran Taking A Hiatus From Music
Sheeran just wrapped up his Divide Tour Monday night in England where he made the announcement on stage that it would probably be his last gig for about 18 months
He's played 250 shows since 2017 earning a whopping $750 million dollars
Kevin Bacon Was Originally Offended By "6 Degrees of Kevin Bacon"
Turns out Kevin Bacon didn't find the popular "6 degrees of Kevin Bacon" game funny or flattering at first, he was deeply offended he told A Rod during an interview for his podcast
He said he thought people were making fun of him and that he was a lightweight—he said he thought he would end up becoming a laughing stock
Luckily he warmed up to the idea and ended up launching his charity "Six Degrees" and says he now finds it a really beautiful concept because it shows how we're all connected