#411: GMA's Lara Spencer Apologizes, Breaking Bad The Movie & More!
Lara Spencer Under Fire For Comments About Prince George
GMA host Lara Spencer is doling out apologies for her comments about Prince George's ballet classes, where she is being accused by many of bullying the young royal
"Prince William says George absolutely loves ballet – I have news for you: we'll see how long that lasts," she quipped at the time, earning some laughs with her co-hosts and the crowd, but online the hate poured in, from viewers and the dance community alike
She did issue an apology on Instagram as well, "My sincere apologies for an insensitive comment I made in pop news yesterday," she wrote alongside a photo of a field of flowers. "From ballet to anything one wants to explore in life, I say GO FOR IT. I fully believe we should all be free to pursue our passions. Go climb your mountain—and love every minute of it."
Breaking Bad Movie
Breaking Bad fans got a surprise over the weekend, a Breaking Bad movie is coming to Netflix October 11th
Aaron Paul will reprise his role as Jesse Pinkman in El Camino: A Breaking Bad Movie, which will pick up where the series finale left off
There's no word on whether Bryan Cranston who starred as the main character Walter White will be back, although he said he would return in a heartbeat
Highest Paid Actresses
Scarlett Johansson has held down her crown as the highest-paid actress for the second year in the row. Forbes just released their Highest Paid Actresses list, featuring Johansson in the top spot with $56-million in earnings between 2018 and 2019
1. Scarlett Johansson – $56-million
2. Sofia Vergara – $44.1-million
3. Reese Witherspoon – $35-million
4. Nicole Kidman – $34-million
5. Jennifer Aniston – $28-million
6. Kaley Cuoco – $25-million
7. Elisabeth Moss – $24-million
8. Margot Robbie – $23.5-million
9. Charlize Theron – $23-million
10. Ellen Pompeo – $22-million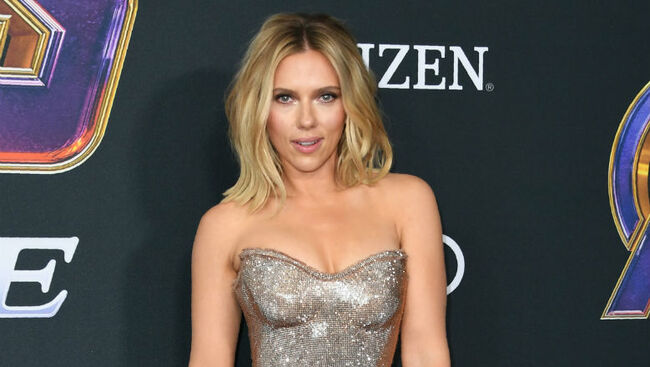 Disney Rebooting Lizzie McGuire
Hilary Duff is back in the role that made her famous….Lizzie McGuire!
The new series will center on a 30-year-old Lizzie, who's working as an apprentice to an interior designer in New York City and is engaged to a chef
The show was a hit back in the early 2000s when it starred Duff as a 13 year old trying to navigate middle school
No word on who, if anyone, from the original show will return, or a premiere date however it'll be available on Disney's new streaming service Disney+ which drops Nov 12th