#411: Disney Is Lowering Their Prices, Hoda Kotb Not Returning To Today?
Disney Introduces Mid Day Magic Tickets if You Like To Sleep In
The Mid-Day Magic Ticket is good for admission to all the parks (Magic Kingdom, Animal Kingdom, Epcot, & Hollywood Studios) after 12 p.m. at a discounted price

2 day ticket starting at $88 per day (expires four days after start date)
3 day ticket starting at $84 per day (expires five days after start date)
4 day ticket starting at $79 per day (expires one week after start date)

To compare: A regular two-day ticket would start at $116 per day instead of $88
The tickets are available for purchase now and can be used on or before Dec.15, 2019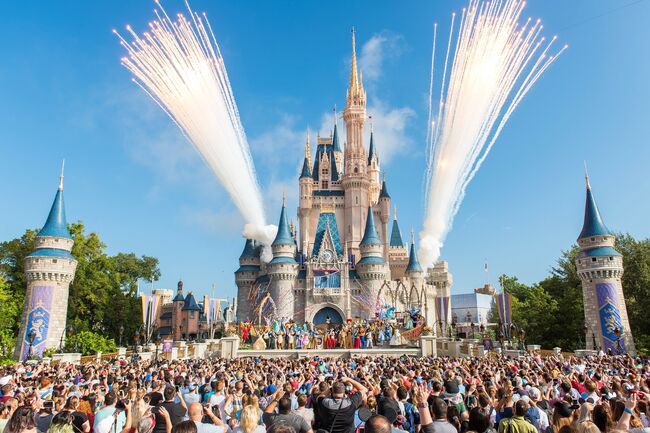 Fans Think Hoda Kotb Is NOT Returning to Today
Hoda has been on maternity leave since April after adopting her 2nd daughter and her latest IG post has fans thinking she may not return
She posted a collage of pictures from a beach trip with her 2 daughters and longtime boyfriend with the caption "every minute is precious" with 3 hearts
She's been gone for over 4 months but she's supposed to be giving a special announcement this morning (Tuesday 8/20) so hopefully she gives us an update either way!
Harry Potter Romance?
The rumor mill is abuzzin' with speculation that Harry Potter co-stars Emma Watson (Hermione) & Tom Felton (Draco Malfoy) are dating
It's all due to a photo Tom shared on Instagram where he's showing Emma how to play something on the guitar, and the pair appears to be in their pajamas
Splitsville for Jamie Foxx & Katie Holmes
The super private, on again off again couple has split after 6 years together
Apparently Katie broke things off a month ago, but the news didn't come to light until recently when Jamie was spotted with 2 new mystery women