#411: Pumpkin Spice SPAM Is Coming, St. Elmo's Fire TV Show & More!
Pumpkin Spice Spam
Allegedly, Pumpkin Spice Spam is hitting shelves this fall
The company claims they are releasing it for real starting September 23rd (it was a joke back in 2017) and you can buy it on Walmart.com and Spam.com
The people at The Daily Meal got an advanced preview sample & they said it wasn't as bad as they thought….
St. Elmo's Fire TV Series In the Works
The classic 80's flick is getting the small screen treatment at NBC
The official description of the reboot reads "A modern adaptation of the feature film that showcases a group of close friends struggling with career, commitment and the responsibilities of adulthood."
No further details are available at this time
Company Looking For Friends Superfan To Watch 25 Hours of The Show
Frontier Communications is looking to see if the Friends legacy holds up & wants to pay you $1000 to do it
"Think of this dream job as an easy way to make some quick cash while simultaneously feeding your nostalgia for the ultimate squad that took the '90s and early '00s by storm (with the help of a catchy theme song and an orange couch in a coffee shop)," Frontier says
The lucky candidate will have the task of watching 25 hours of 'Friends' (about 60 episodes) by September 22
During the 'Friends' marathon, the candidate will also have to live tweet their experience and share a photo with their friends once the experience is completed.
In addition to the $1,000 prize, they will also get a "Friends Fandom Fun Pack" consisting of a Friends T-shirt, Central Perk mug, popcorn, treats, and a 12-month Netflix subscription.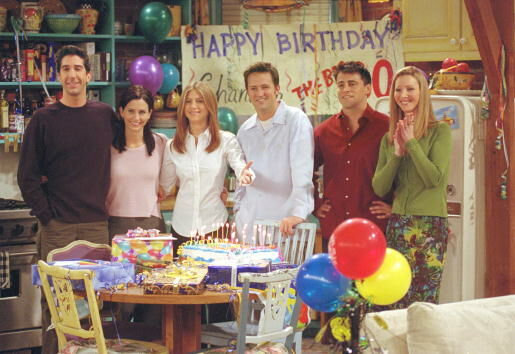 Coca Cola Launching Fall Flavors
Coca-Cola Cinnamon and Sprite Winter Spiced Cranberry will arrive in stores nationwide this fall
The new flavors will land on store shelves starting September 30 and stick around until December 31 or while supplies last
Prior to this release in the US, Coca Cola Cinnamon found success in the UK (as a Coke Zero product) and regular ol' Sprite Cranberry has actually been around since 2013 proving itself to be very popular
'Storm Area 51' Event Transforms Into 'Alienstock' Festival
The 'Storm Area 51' event has evolved into a music festival
Organizers say 'Alienstock' will take place in Rachel, Nevada the closest town to the famed secret military base
The website bills the event as a party in the desert that celebrates aliens and the unknown
The three-day festival kicks off September 20th-- the event started out as a joke event page on Facebook, inviting people to storm Area 51 to "see dem aliens." 
As hundreds of thousands of people started to sign up, the organizer affirmed it was just a joke and said he didn't want anyone to get hurt trying to get into a military base, instead, he decided to try and channel the enthusiasm generated into a fun event.