#411: "Friends" Gets The Lego Treatment, Woodstock Isn't Dead Yet & More!
Friends Gets the Lego Treatment
How do you celebrate 25 years? Legos.
The new LEGO Ideas Central Perk set recreates your favorite characters and their go-to coffee shop
The set will be available for purchase in any LEGO Store and ONLINE beginning September 1st
Post Office Issues Woodstock Forever Stamp
The 50th anniversary of Woodstock is this year and while the anniversary concert was an epic fail, Woodstock won't be forgotten…at least not by the Post Office
The U.S. Postal Service just announced a new Woodstock Forever stamp, which was designed to represent the peace and music of the festival
It features an image of a dove, along with the words of the original promotional poster "3 days of Peace and Music."
The First Ever BravoCon Details
The three-day reality TV extravaganza takes place in New York from November 15th to November 17th
More than 70 Bravo stars are set to appear from shows like "Real Housewives," "Below Deck," "Shahs of Sunset," "Southern Charm," and "Vanderpump Rules." & fans can enjoy over 30 franchise-themed events besides that, including
Tickets to the convention go on sale August 13th at 10am ET HERE. The three-day event will run fans $299.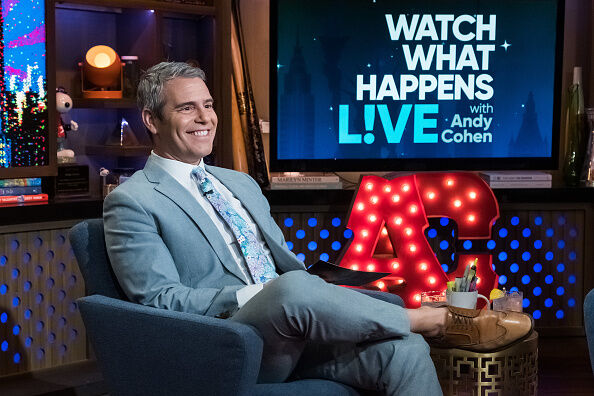 The Tonight Show Sundays
NBC announced that "The Tonight Show" would be airing on Sundays this Fall as a follow up to "Sunday Night Football." The first night, September 8th, will feature Jamie Foxx, Michael B. Jordan, Kelly Clarkson, and Kane Brown as guests.
speaking of late night....
Ron Burgundy Takes Over Late Night
Will Ferrell made television history Thursday night by being the "special guest star" on six late night talk shows.
He appeared as the Anchorman character Ron Burgandy with Stephen Colbert, Jimmy Fallon, Conan O'Brien, Jimmy Kimmel, Seth Meyers and James Corden.
Earlier on Thursday, Ferrell launched the second season of The Ron Burgandy Podcast.