#411: Baby Shark Live, Outback's Bloom-ified Menu, Dolly's Xmas Movie!
Baby Shark Live Dates Revealed
Baby Shark is getting the live treatment around the country & they just announced dates
Although there aren't any Baltimore or Washington, DC dates, there are 3 shows in Pennsylvania you can take your toddler to—Philly, Reading & Pittsburgh this November!
The pre-sale is going on right now, just use the code SHARK to purchase tickets here! Forbes List of Highest Paid Celebrities
Taylor Swift snagged the top spot raking in $185 million dollars—rounding out the top 3 are Kylie Jenner in second with $170 million & Kanye West with $150 million
A few country stars also made the list including Luke Bryan at #78 with $42.5 million & Zac Brown at #95 with $38.5 million
*Figures based off pretax earnings from June 1, 2018 through June 1, 2019, before deducting fees for managers, lawyers and agents. Forbes figures are based on numbers from Nielsen Music, Pollstar, IMDB, NPD BookScan and ComScore as well as interviews with industry experts and many of the stars themselves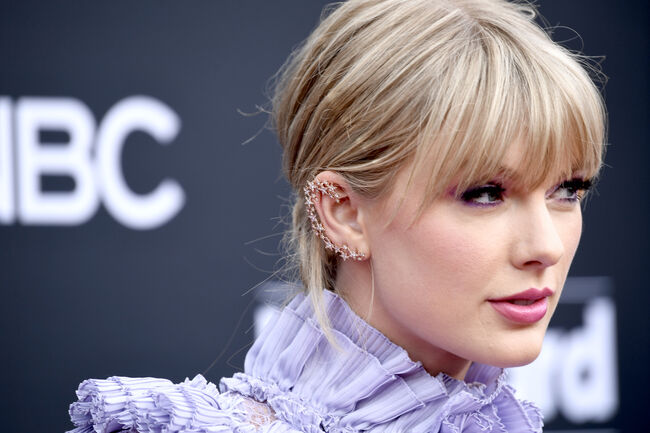 Food News
If you've seen a tie dye frappacino making the rounds on social media, it's not a hoax, it's the real deal thanks to Starbucks
Starbucks says the frap has a tropical fruit flavor & it's made with turmeric, red beet & spirulina to give it its tie dye swirls & topped with vanilla whipped cream and dusted with additional yellow, red and blue powder…grab it while you can though because it's only available for a few days
Outback Steakhouse is capitalizing on the popularity of its iconic bloomin' onion with a new bloom-ified menu which will include a bloomin' fried chicken, bloom crusted filet, the loaded bloom & more
Dolly Parton teaming With Hallmark For A Christmas Movie
The singer's Dollywood theme park will be the setting for a new Hallmark holiday movie, "Christmas in Dollywood," starring "Wonder Years" actress Danica McKellar
Dolly is also expected to make a guest appearance in the movie, which will air in December