#411: Keith Urban & Nicole Kidman Adopting, AMC $4 Summer Movie Camp & More
Are Keith Urban & Nicole Kidman Adopting?
The rumor mill is swirling today, according to Women's Day magazine via Daily Mail, Nicole & Keith are planning to adopt a son
The magazine quotes a source who claims Nicole and Keith are "over the moon' with their decision to adopt, since "neither of them could shift their sense of yearning to become parents again."
The insider adds, "Neither of them are getting any younger, and [Nicole has] accepted that she's not going to have a baby naturally at her age, so adoption seemed like the right path."
It'll be the couple's third child, and first boy together if this is indeed true!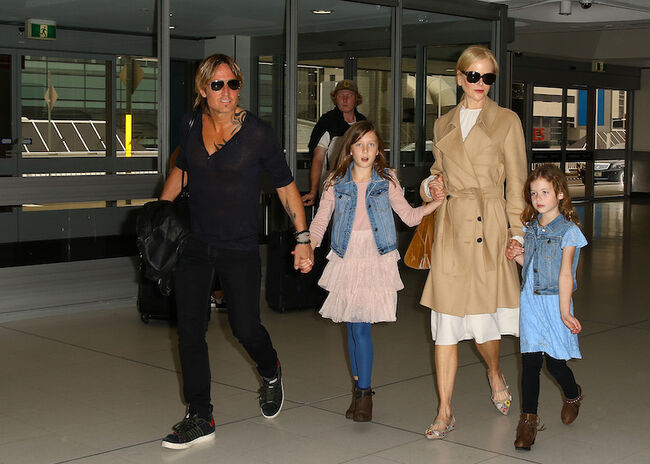 AMC $4 Summer Movie Camp
Looking for a cheap summer activity for the kids? Or you tbh…
AMC is hosting discounted kids movies every Wednesday morning through mid August
For just $4 it includes your ticket to some of the most popular kid's movies from 2018 & 2019 plus the AMC KidsPack, which comes with a kid's-sized popcorn, a fountain drink, and some fruity candy
The best part? Everyone can take advantage of this deal including grown ups!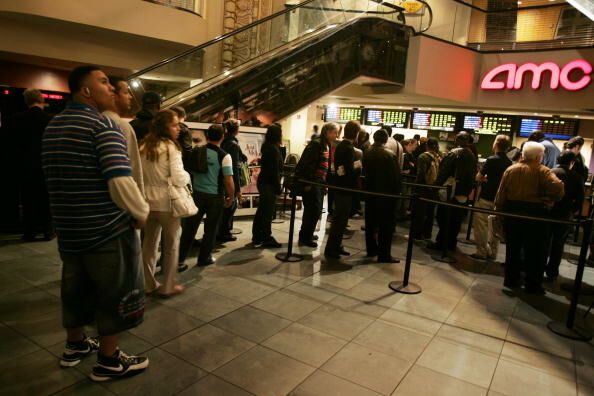 Stevie Wonder To Undergo Kidney Transplant Surgery
Stevie announced at a concert over the weekend in London he will undergo a kidney transplant in September
"So what's gonna happen is this, I'm going to have surgery, I'm going to have a kidney transplant in September of this year. I'm all good, I'm all good, I'm all good. I have a donor, it's all good," Wonder said. "I want you to know I came here to give you my love and to thank you for your love. You ain't gotta hear no rumors about nothing, I told you what's up. I'm good. All right?"
He's been traveling with a medical team on tour to deal with "a serious but manageable health issue"
Netflix To Cut Back On Smoking After Stranger Things Criticism
A new report found that tobacco was featured in every single episode of the first 2 seasons of Netflix's hit show Stranger Things, prompting the streaming giant to curb depictions of smoking
"Going forward, all new projects that we commission with ratings of TV-14 or below for series or PG-13 or below for films, will be smoking and e-cigarette free — except for reasons of historical or factual accuracy," a Netflix spokesperson said
For new projects rated for older audiences, characters will steer clear of these products "unless it's essential to the creative vision of the artist or because it's character-defining (historically or culturally important)."
Netflix also says it will start including smoking information in the ratings box when users start watching a show Bottle Cap Challenge
The latest social media craze, the bottle cap challenge, has everyone including celebrities, trying to roundhouse kick a bottle cap off a bottle
Well Mariah Carey just outdid everyone by using her voice to open the bottle, hitting a note so high it blows the cap off a bottle of wine
Blake Shelton has also tried his hand at the bottle cap challenge, and epically failed....
Box Office Recap
"Spider-Man: Far From Home" – $93.6-million
"Toy Story 4" – $34.3-million
"Yesterday" – $10.8-million
"Annabelle Comes Home" – $9.8-million
"Aladdin" – $7.6-million
"Spider-Man: Far From Home" had a record-breaking debut over the Independence Day weekend ($93.6 million over just the weekend)
Marvel's latest superhero flick starring Tom Holland and Jake Gyllenhaal raked in a whopping $185-million since being released early on Tuesday
The movie shattered the record for best six-day opener of all time AND it's on its way to becoming the high-grossing "Spider-Man" movie of all time, a title currently held by 2007's "Spider-Man 3" starring Toby Maguire