#411: The Office/It's Always Sunny Crossover?
The Office/It's Always Sunny Crossover?
It all started when "It's Always Sunny" co-creator and star Rob McElhenny posted a video from the famous parking lot from "The Office."
In the clip, McElhenny roasts the NBC show for going off the air, and tries to claim the office building as his own show's turf saying "we're doing our show here now"
But it looks like the face-off might be a great thing for fans. "The Office" star Steve Carell has a solution to the "blood feud" – a crossover episode, "It's Always Sunny In Scranton." McElhenny is down, and has tagged a bunch of networks in the proposal, so this thing could really happen.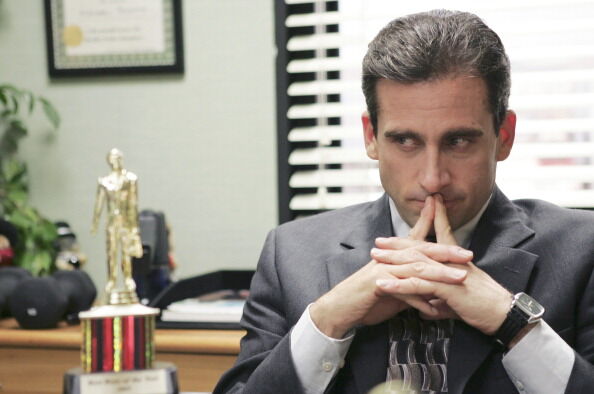 Taylor Swift Pens Scathing Op Ed After Celeb Manager Scooter Braun Buys Her Music Catalogue
Let's break it down—Scooter Braun's company just bought Big Machine Label Group, Taylor Swift's old record label, which means Scooter now owns the rights to all of Taylor Swift's music through 2017's Reputation
Taylor calls this her "worst case scenario," especially because of what she called, "the incessant, manipulative bullying I've received at [Braun's] hands for years." (in reference to the Kanye West/Kim Kardashian feud)
"Now Scooter has stripped me of my life's work, that I wasn't given an opportunity to buy," she writes. "Essentially, my musical legacy is about to lie in the hands of someone who tried to dismantle it."
She also says she found out about everything along with the rest of the world…which Scooter's camp is saying is untrue
Celebrities are weighing in & taking sides including Justin Bieber & Demi Lovato defending Scooter, and Halsey & Miley Cyrus publicly defending Taylor—reports also state Nicki Minaj, Miley Cyrus, Lana Del Rey, Selena Gomez, Rihanna and Adele have all stopped following Braun on social media
Taylor's fans are also coming to her defense with #WeStandWithTaylor trending on Twitter with one user saying they're planning to delete all of Taylor's music off Spotify so Scooter can't make money off of it, and others asking her to re-record all her music on her new label
Click here for Taylor's full post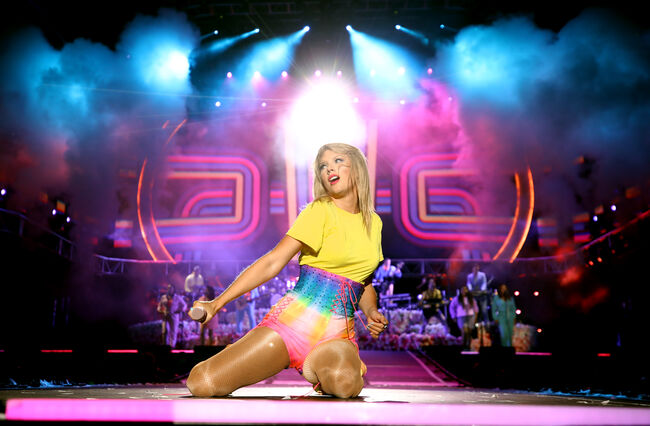 Weekend Box Office Recap
In a box-office battle of the dolls, good triumphed over evil. Toy Story 4, featuring the lovable Woody and Buzz Lightyear, remained the top movie for a second straight weekend with $57.9 million. In 10 days, the Pixar sequel has raked in $236.9 million. 
Annabelle Comes Home, about a demonic doll who terrorizes a group of young people, opened in second with $20.4 million. The horror flick has earned $31.2 million since opening on Wednesday.
Yesterday, the musical comedy featuring the music of The Beatles, was third in its debut weekend with $17 million.
1. Toy Story 4 - $57.9 million
2. Annabelle Comes Home - $20.4 million
3. Yesterday - $17 million
4. Aladdin (2019) - $9.3 million
5. The Secret Life of Pets 2 - $7.1 million Everyone Got Married Over The Weekend
Joe Jonas & Sophie Turner tied the knot (for the 2nd time) in a big fancy ceremony in France with his famous brothers (and respective wives) plus famous friends including Sophie's GOT co-star Maisie Williams & Diplo, who famously live streamed their elopement in Vegas
Music Producer David Foster married American Idol alum Katherine McPhee in a small ceremony in London which included his 2 daughters and some famous friends—this is David's 5th marriage & Katherine's 2nd
Vanderpump Rules stars Jax Taylor & Brittany Cartwright tied the knot at a castle in Kentucky alongside the entire cast including Lisa herself