#411: 7 Eleven Hot Spot Deliveries, Carrie Underwood Is A Giant Cheese Head
7 Eleven Introducing Hot Spot Deliveries
The convenience store chain just launched a new delivery service that allows you to order whatever you need and have it delivered to you, even if you're not at home
The company is launching "hot spot" delivery with 2000 different locations with a plan to expand the service to over 200,000 locations
Download to the 7 Eleven app to find hot spots near you
ICYMI: Carrie Underwood Is Cheese
Carrie Underwood took her Cry Pretty Tour to Milwaukee over the weekend and was gifted with a 40lb. cheese sculpture of her head
TBH, I think it's a little scary, and Carrie might too—she captioned her Instagram post "I'm speechless"
Amazon Prime Day Details
Amazon has just dropped some details about their highly anticipated "Black Friday in July" sale including the date—they're expanding the sale to 48 hours taking place on 7/15 & 7/16
Amazon says bargains will pop up every 5 minutes, it's also promising new product launches by major brands, and, for the first time, there will be specific pages of items produced by local entrepreneurs
Amazon is also including deals at Whole Foods with deals on certain products & an extra 10% off hundreds of items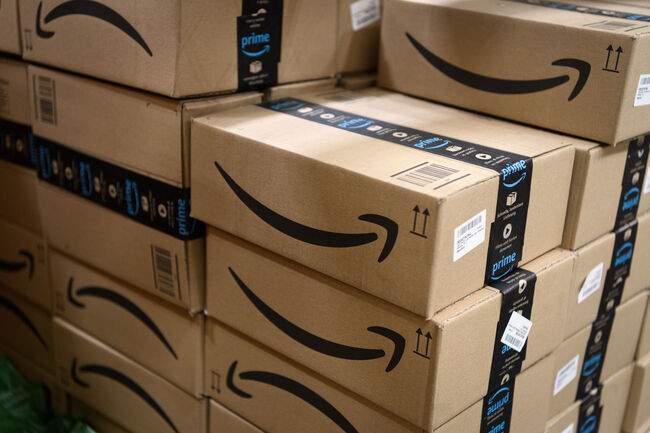 Dr. Phil Revealed Joe Jonas & Sophie Turner's Wedding Date
Yes they already eloped in Vegas but Joe Jonas & Sophie Turner will be tying the knot in an official ceremony this weekend, and we have Dr. Phil to thank for the tip off
If you were following along, the Jonas gang has been posting pictures from France so it wasn't that difficult to put 2 and 2 together—but Dr. Phil commented on a picture Sophie posted to IG 2 days ago saying "Easy now! 1 week to go! Ha! See you at the wedding!"
Who knew Dr. Phil was invited?!
2026 Winter Olympics Location Revealed
Congrats to Milan-Cortina, they beat out Stockholm's bid to host the 2026 winter games which will take place February 6th to 22nd, 2026
Paralympics will be held from March 6th to 15th
Last time the games visited Italy was 2006