#411: Jeopardy James Defeated, BOGO For Nurses At Chipotle & More!
Jeopardy James Streak Comes To An End
Turns out the leaked footage was the real thing—James Holzhauer's Jeopardy reign has officially come to an end after 32 straight wins falling just $60,000 short of Ken Jennings all time record
He lost by $22,000 to a librarian from Chicago named Emma Boettcher after wagering a modest $1,399 during Final Jeopardy
Holzhauer gave Boettcher a high-five after she won, and said in an interview after the taping, "Nobody likes to lose. But I'm very proud of how I did, and I really exceeded my own expectations for the show. So I don't feel bad about it."
BOGO Deals For Nurses At Chipotle Today
It's Nurses Appreciation Day at Chipotle which means free food!
Nurses who come in today (June 4th) with a valid ID can score a BOGO entree deal-- So that means a free burrito, burrito bowl, salad, or order of tacos when you buy one
Disney Hotels Offering Special Teacher Deals
If you're trying to spend some time at the most magical place on earth you'll be able to at a discount this summer
7 Disney Springs Resort Area Hotels at the Walt Disney World Resort in Orlando, Florida are offering "Teacher Appreciation Rates" from May 27th to September 3rd
And these deals aren't just limited to classroom teachers, they're also offered to administrative professional, daycare workers & more
Staying on property definitely has its benefits as well-- free shuttle buses to the park, plus extra time at the park thanks to Extra Magic Hours. Plus, they have access to FastPass+ up to 60 days before their trip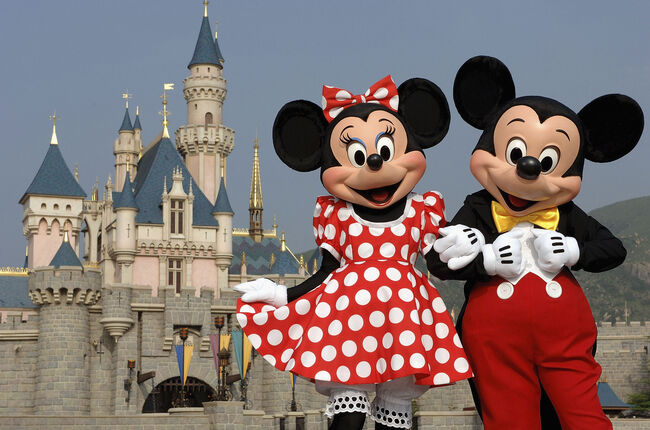 European Bus Company Offering $5 Rides from Baltimore to NYC, Washington
European bus company Flix has begun offering $5 trips to New York, Washington, Richmond and Rockville from Baltimore
Book your tickets through the FlixBus app, includes free WiFi, power outlets at every seat and plenty of leg room
Environmentally minded riders can purchase "CO2 Neutral" tickets, making a voluntary environmental contribution when booking their trip
Jonas Brothers Documentary Hits Amazon Today
 The Jonas Brothers' new documentary, Chasing Happiness, premieres on Amazon today
The film showcases their rise to fame, break-up and reunion. The Jo Bros new album, Happiness Begins, drops this Friday.