#411: Arnold Schwarzenegger Is A Rapper Now, Adam Levine Losing MILLIONS
Arnold Schwarzenegger Makes Rapping Debut
Arnold Schwarzenegger is a lot of things….a professional bodybuilder, movie star, filmmaker, politician, and now… a rapper
He's making his rap debut in a new track by Austrian singer Andreas Gabalier, "Pump It Up – The Motivation Song," he's also featured in the music video
The govenator's versus focus on pursuing your dreams
Adam Levine Loses Out on $30 Million By Quitting "The Voice"
Not that he needs the money but Adam Levine is missing out on a $30 million dollar payday for quitting The Voice
He allegedly made north of $14 million per season and was already signed on for seasons 17 & 18 but allegedly quit because he was "ready to move on"
May the rumors about his departure continue…..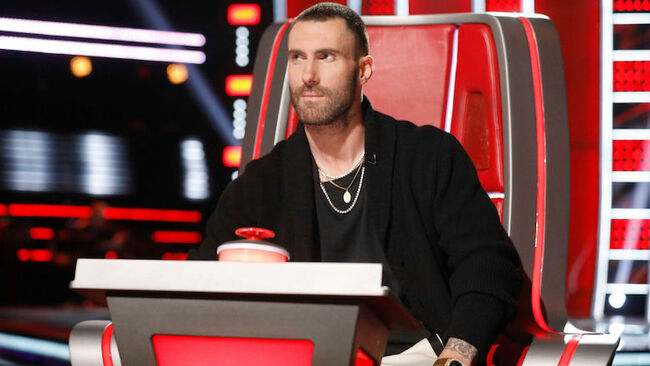 Stranger Things Ice Cream Coming To Baskin Robbins In June
Baskin Robbins will launch 2 new Stranger Things inspired flavors next month

Eleven's Heaven, waffle cone-flavored ice cream with chocolate-coated sugar cone pieces and a chocolate-icing-flavored ribbon
Upside Down Pralines, chocolate ice cream with praline pecans and a chocolate-caramel flavored ribbon

Basking Robbins will also be selling Stranger Things merchandise including t-shirts plus some other sweet treats:
Upside Down Sundae — a sundae made with Upside Down Pralines, but built upside down with the toppings on the bottom
Demogorgon Sundae — a waffle bowl sundae that looks like a Demogorgon monster
Byers' House Lights Polar Pizza Ice Cream Treat — a chocolate chip Polar Pizza crust with Snickers ice cream, topped with strings of fudge and M&Ms Christmas lights, a reference to the lights hung up in the Byers' home on the show
USS Butterscotch Quarts — butterscotch flavored ice cream with butterscotch toffee and a toffee ribbon
Elevenade Freeze — a drink made with vanilla ice cream and Minute Maid lemonade 4 New Harry Potter Stories Coming
JK Rowling is launching 4 new Harry Potter stories next month which will dive deeper into the history of magic
The e books will be a series of short, non-fiction stories exploring the "traditional folklore and magic at the heart of the Harry Potter series" including stories on Charms and Defense Against the Dark Arts, A Journey Through Potions and Herbology, Divination and Astronomy, and the Care of Magical Creatures
You can get your hands on the first of these stories June 27th!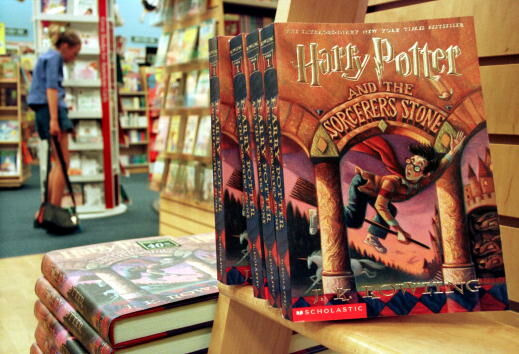 R. Kelly Charged With 11 New Felonies
The singer is facing up to 30 years in prison for each felony if he's convicted
The Chicago Sun-Times notes that the "charges are more serious than those in the four cases that were filed against the singer in February." It's unknown if the new charges are related to a new victim, or if the initials correspond to a previous accuser
The alleged victim was between 13 and 16 years old at the time of the abuse that took place in January of 2010. 
Kelly is due back in court on June 6th. He's free on $1 million bond related to the February charges.