#411: Pete Davidson Buys McDonald's For Movie Goers In Bel Air
Pete Davidson Buys McDonald's For Movie Goers In Bel Air
Pete Davidson was in town this weekend with John Mulaney for a show but before he took the stage, he saw Avengers like the rest of us
Unlike the rest of us however, he sprung for McDonald's for the entire theater & theater staff, a bill that came in at around $400
He posted a photo of himself from the theater on Instagram
Speaking of Avengers: Endgame, a fast food employee in the Houston area received a $500 citation after punching his co-worker for spoiling the end of the movie
And speaking of spoilers, a teacher's note to students is going viral asking for no spoilers….."DEAREST STUDENTS: My little brother is in Tampa on a business trip. I am waiting until he gets back to see Avengers: Endgame. That will be Wednesday night at the SOONEST. DO NOT discuss ANYTHING about it anywhere near my classroom UNTIL THIS SIGN COMES DOWN. You know how much I love Marvel Comics. So help me Jeebus, if any one of you spoils a single frame of this movie for me, I promise I will make you wish that Thanos snapped your narrow a**."
Hostess Introducing Dessert Kits
Hostess is introducing dessert kits featuring twinkies, ding dongs and orange cupcake dessert kits
They'll be parfait style and include instant pudding, cream filling, & flavored drizzle
Keep an eye out for them "coming soon"
Oprah Removes Herself From 60 Minutes
Oprah Winfrey left 60 Minutes because she couldn't be herself.
The TV legend, who had been a special correspondent, tells the Hollywood Reporter, "Never a good thing when I have to practice saying my name and have to be told that I have too much emotion in my name."
She added that the long-running show wasn't a good fit for her. "So I was working on pulling myself down and flattening out my personality — which, for me, is actually not such a good thing."
Oprah, who started the gig in 2017, describes it as an "interesting experience."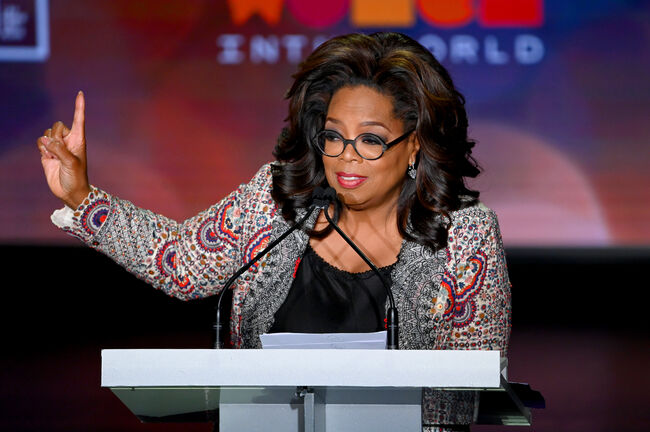 Mattress Firm Is Hiring "Snooze-Terns"
If you love sleep, there's a job for you at Mattress Firm.
Mattress Firm said the paid internship is for 30 hours a week and in addition to testing mattresses they would need to be a "sleep-influencer" and create written and video reviews for social media
The "snooze-terns" would work out of the company's headquarters in Houston. They'd also create video content including sleep tips. The ideal candidate is someone who is proficient in napping no matter what time of day it is.