#411: Flight Goes 525 Miles In Wrong Direction, Apple Event & More!
You Think Your Flight Was Miserable….
We all love to complain about the myriad of issues that inevitably happen while flying—well what about going 525 miles in the wrong direction
A British Airways flight from London to Germany accidentally took off in the wrong direction, landing 525 miles away in Scotland
British airways said the problem started when the incorrect flight plan was filed and no one noticed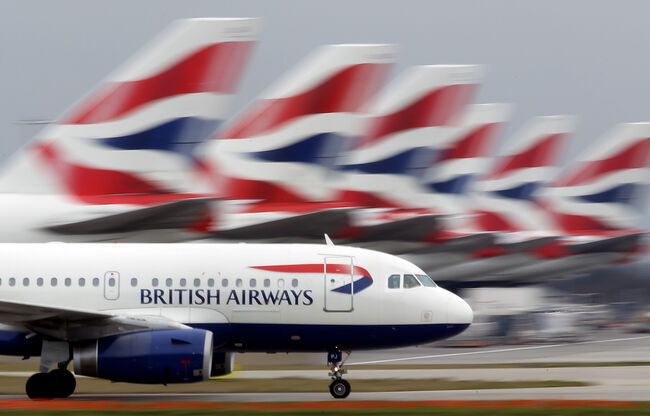 Apple Event
Apple announced a myriad of new services at their event yesterday including a credit card, Apple TV Plus, Apple News & a gaming subscription
The credit card is fully integrated in your iPhone—no Number, expiration date, CVV code
Apple TV Plus will take on Amazon, Netflix and Hulu featuring original shows and movies featuring the likes of Steven Spielberg, Oprah, Steve Carrell & more
The Apple News + service will offer paid subscription options for unlimited access to magazine and paywalled sites
The Apple Arcade, a game subscription service where users will be able to try a host of games across all their Apple devices
Dora The Explorer
Nickelodeon's popular kids cartoon is getting the live action treatment
Dora The Explorer is coming to the big screen featuring a teenage Dora on a mission to save her parents played by Eva Longoria & Michael Pena
The first trailer was released over the weekend & has 11 million views….
Dora & The Lost City of Gold opens August 2nd
Orioles Release Teaser For Maryland Flag Replica Jersey Day
The first 30,000 fans will be given a free jersey on June 29th
From what we can see, the sleeves are in flag print with "Orioles" stitched across the front in black lettering
Henri The English Bulldog Will Star In The Cadbury Easter Commercials
The chocolate company held their first ever "bunny tryouts" to find the star for their commercials which basically consisted of a bunch of people sending in pictures of their animals wearing bunny ears
Henri The English Bulldog did pull out the win so you will see him in the "Clucking Bunny" commercials this Easter season
His humans did receive a $5,000 prize, and Cadbury is planning a $10,000 donation to The American Society for the Prevention of Cruelty to Animals (ASPCA)
Click here to see all of the semi finalists!