#411: Florida Man Challenge, Sam's Club's Discounted Disney Tickets & More!
New Viral Florida Man Challenge
It started on Tumblr, and has since gone viral…The Florida Man challenge
Basically Florida is known for its antics, and now you just Google "Florida Man" followed by your birthday and that's your Florida man story Sam's Club Offering Discounted Disney Tickets
Earlier this month, the big box store announced its new travel and entertainment service which includes discounts on cars, hotels, ski resort vacations, sporting events, concerts etc
One of the most exciting offerings, though, is discounted tickets to parks including Disney World, Disneyland, Universal Studios, and Six Flags
Members can find tickets to Disney World for as low as $42 depending on which package you purchase
Park Hopper tickets, which give you access to Magic Kingdom, Epcot, Hollywood Studios, and Animal Kingdom, start at $87.25
If you want to travel to the west coast, you can find savings of up to 30 percent at Disneyland, where tickets start at $44 a day
Another perk: All tickets come with a FastPass, which lets you skip the line on certain rides Donny & Marie Ending Vegas Residency After 11 Years
The duo announced on "Good Morning America" that after more than a decade playing Sin City they have decided to end their longtime residency
Their last show at the Flamingo Las Vegas, will be November 16th
But while the show is coming to an end, Donny insists, "The end of the 'Donny & Marie' show is not the end of Donny and Marie." 
Jenny McCarthy Claims Barbara Walters Made Her 'Miserable' On 'The View'
Jenny McCarthy was on The View from 2013-2014 & says Barbara Walters is essentially the reason her time was miserable
Vulture published an excerpt from the book Ladies Who Punch: The Explosive Inside Story of "The View,"
She recalls one time she semi corrected Barbara who then went on the offensive—she remembers her cast mates kicking her under the table
She also recalls clothing choices as being an issue—if Barbara didn't like it or it didn't compliment her outfit, Jenny had to change
She said other times she would make Jenny change and then send someone out to get that same dress in her size because she wanted to wear it
Despite everything, Jenny said she "loved her like a grandma. She didn't know any better."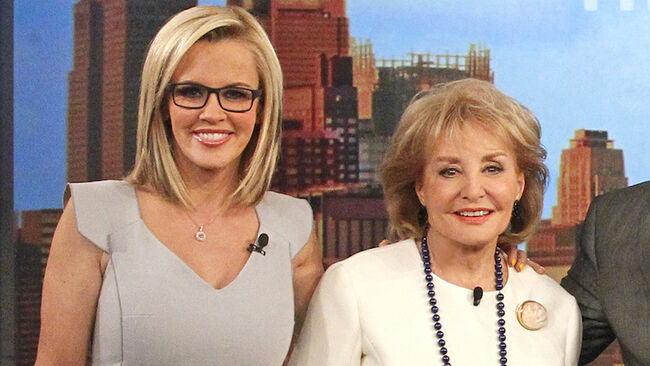 Matt Damon Teams Up With Stella Artois To Fight Global Water Crisis
 For every Stella Artois bottle or draught sold through the end of April, the brand will donate one month of clean water to one person in the developing world
The donation is made through Water.org, an organization committed to fighting the global water crisis co-founded by Matt Damon and Gary White
By 2023, their goal is to reach 60 million people
Through the end of the year, Stella will donate the equivalent of five years of clean water to an individual in the developing world for every chalice sold