#The411: Creepy Napkins, New Voice Advisors, Bezos Blackmail & More!
Delta & Coca Cola Apologize For "Creepy" In Flight Napkins
Delta & Coca Cola are apologizing for what has been deemed by social media as "creepy" in flight napkins which encourage passengers to write down their phone numbers to pass to their "plane crush"
"We rotate Coke products regularly as part of our brand partnership, but missed the mark with this one," Delta Air Lines said in the statement to USA TODAY. "We are sorry for that and began removing the napkins from our aircraft in January."
"We sincerely apologize to anyone we may have offended. We worked with our partners at Delta to begin removing the napkins last month and are replacing them with other designs."
New Voice Advisors
The iconic duo, Brooks & Dunn, will serve as Blake Shelton's advisers for season 16 of the hit show
Kelsea Ballerini will join her current tour-mate, Kelly Clarkson, as the adviser for her team
The new season kicks off February 25 th on NBC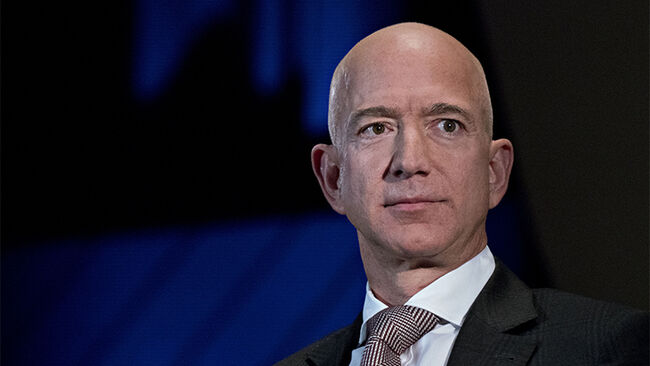 Jeff Bezos Claims Extortion & Blackmail
Amazon's founder Jeff Bezos is claiming he is the victim of "blackmail & extortion" at the hands of the company that owns the National Enquirer, American Media
In a lengthy post on Medium.com , Bezos revealed his email exchanges which included American Media threatening that the Enquirer will publish a series of photos it has of Bezos and his girlfriend, former Los Angeles news personality Lauren Sanchez, including an explicit "below the belt selfie."
In another email, AMI lawyer Jon Fine said the Enquirer wouldn't publish the photos, texts and emails if Bezos were to release a statement "affirming that they have no knowledge or basis for suggesting that AM's coverage was politically motivated or influenced by political forces."
Tyson Just Released Pizza Flavored Nuggets
In honor of National Pizza Day on January 9 th , Tyson is getting into the pizza game
The antibiotic-free chicken nugs are made with real mozzarella, parmesan breading, and a zesty pepperoni seasoning
They're currently being rolled out nationwide
Taco Bell Delivery Now Available Nationwide
The seas have parted & prayers have been answered—Taco Bell is now available for delivery nationwide on Grub Hub!
The have previous dabbled in delivery before via DoorDash, but this vastly expands their delivery service so basically if you remotely live near a Taco Bell you can get it delivered
You can plug your address or zip code into Taco Bell's website and if you can get delivery in your area you'll be rerouted to Grub Hub's website to place your order