#The411: Carrie Underwood Claps Back At Sports Illustrated Producer
Carrie Underwood Claps Back At Sports Illustrated Producer
A producer for Sports Illustrated tweeted some hate about Carrie Underwood's Sunday Night Football theme & Carrie isn't having it
The producer tweeted: "I love that NBC has been reading everyone's Collinsworth slide tweets because it means they've also been reading all the tweets about how much we hate the new Carrie Underwood song"
Carrie responded by saying, "Hey, I know my music isn't for everyone, but I love what I do and I love being a part of @SNFonNBC ! I am one lucky lady! I also love women who build other women up...just saying..."
Cheesy Bacon Fries Are Coming To McDonalds Next Year
McDonald's fries are already a very popular item but starting next year cheesy bacon fries will be available nationwide
It features a medium order of their famous fries smothered in a melted cheddar cheese sauce & sprinkled with savory bacon bits
Michigan Company Gives Out $4 Million In Christmas Bonuses
FloraCraft, which makes foam products for the craft & floral industries has 200 employees and the owner just revealed he'll be handing out $4 million in holiday bonuses
The amount will depend on how long the employee has worked there but the average bonus will be $20k with a special contribution to the employee's 401k
The company has also never had a single layoff, and they've been in business since 1946
No Severance For Les Moonves
After a 5 month internal investigation, CBS has reached the conclusion that they did have cause to fire former head honcho Les Moonves & he will not receive his $120 million dollar severance package
He also breached his contract by alleging trying to cover up one of the accusations
Top Watched TV Shows of 2018
Average audience for prime-time broadcast or cable series, including delayed viewing via DVRs or on-demand, in millions of viewers, from 1/1/18-11/18/18. Source: Nielsen
Roseanne (ABC) 20.0
Sunday Night Football (NBC) 19.6
The Big Bang Theory (CBS) 18.3
NCIS (CBS) 16.7
This Is Us (NBC) 16.6
Young Sheldon (CBS) 15.7
Manifest (NBC) 14.6
The Good Doctor (ABC) 14.5
America's Got Talent (NBC) 14.3
Bull (CBS) 13.5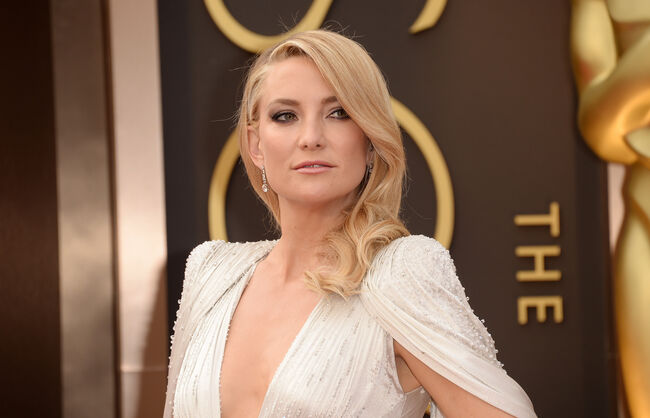 People Are Not Happy Kate Hudson Is The New Weight Watchers Ambassadors
Kate Hudson has been chosen as the new ambassador for WW, formerly known as Weight Watchers. But both she and spokesperson Oprah Winfrey are taking flak online for the actress being too "unrelatable."
Critics are saying that because Hudson has always been fit, even in between pregnancies, it doesn't make sense that she's the face of a weight loss program.
She has a 25-pound weight loss goal two months after giving birth, but adds that she's really in it for the sake of her "longevity" and her family, calling it her "holistic approach to wellness."
Critics are also saying there's a big difference between needing to lose some baby weight versus, say, struggling with overeating or otherwise needing a big lifestyle change.