#The411: Brad Paisley Wants You To Film Your Break Up
Brad Paisley Wants You To Film Your Break Up
For Brad's new single Bucked Off, he's asked fans who think they're going to get dumped, or planning to dump someone, to film the break up and send it to him for possible use in the music video
Hosts For The Golden Globes Announced
Actress Sandra Oh & comedian/actor Andy Samberg will team up to host the 76th annual Golden Globe awards
This will be her first go at hosting but Andy hosted the 2015 Emmy awards
The show airs live on January 6th and the nominations are set to be announced a little later this morning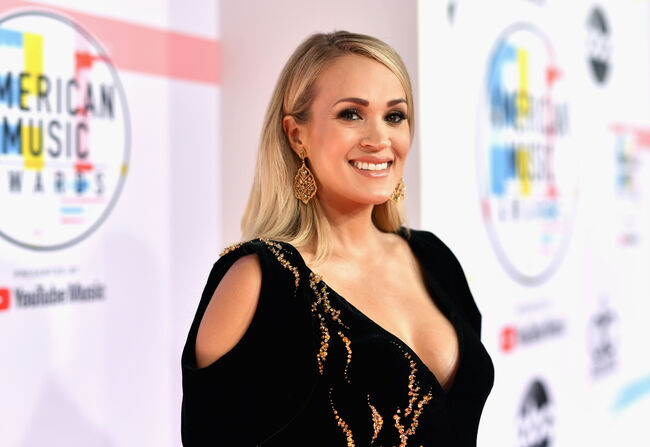 People's 25 Most Intriguing People of 2018
People has compiled a list of people everyone was talking about this year
Our girl Carrie Underwood made the list at #14, representing the country community!
Her Cry Pretty album, opening up about her miscarriages and then her tumble requiring stitches are some of the things that make her one of the most intriguing people
Other big names to join Carrie on the list, Hoda Kotb & Savannah Guthrie from Today, Chip & Joanna Gaines, Meghan Markle, Bradley Cooper & Lady Gaga, Julia Roberts, Ruth Bader Ginsberg & more
Michelle Obama came in at #1 with her rhetoric during the 2016 election and her memoir becoming the best selling book of the year
Check out the full list here!
PETA Wants More Animal Friendly Lingo
PETA wants to replace everyday phrases we all use with animal friendly alternatives to help eliminate "anti animal language"
PETA claims phrases like "kill two birds with one stone" perpetuates violence toward animals
Amtrak Is Making Luxury Bags Out Of Old Leather Train Seats
Amtrak has teamed up with a recycling non-profit to create a line of luxury bags
The bags are made from some of Amtrak's old leather train seats with the original seats' imperfections, like holes and stains
They are selling 4 bags, The "Conductor" weekender, which goes for $435, t

he "Agent" backpack, priced at $385, t

he "Passenger" tote bag, going for $18 and t

he "Dispatcher" dopp kit, costing $75

Click here to check out the bags!