#The411: Harvey Weinstein Caught On Tape
Harvey Weinstein Caught On Tape
Newly released video of a 2011 meeting between Harvey Weinstein and a tech producer has been released.
In it, you see a snapshot of Weinstein's version of "professionalism."
He can be seen and heard calling her hot, the two are seen hugging where he rubs her back up and down, you can see him rubbing her arm up and down while she's trying to give her presentation, "Let me have a little part of you. Give it to me.
While he and the producer Melissa Thompson do have a banter, he does take it too far at one point.
His attorney says context is everything and that Thompson's claims are outrageous.
Apple Unveils New iPhones
The iPhone Ten R starts at $749, the Ten S starts at $999, while the Ten X Max starts at $1099
Colors and specs have been improved a bit but one of the biggest improvements is the iPhone Ten S Max will offer up to 90 minutes of additional battery life when compared to the iPhone Ten & the iPhone Ten S will offer up to 30 minutes of additional battery life
The Fourth Series of the Apple Watch is being marketed as an "intelligent health guardian" and has a slew of health features including a feature able to recognize when you've fallen, a feature to detect a heart condition called Atrial Fibrillation or Afib
Apple also says the new watch has been approved by the FDA to take ECGs, (which measure heart's rhythm)
Apple is also starting to work with insurance companies which could lead to subsidized iPhones for millions as one of the major concerns is the high price could be out of reach for anyone monitoring a chronic condition
The new iPhones & Apple Watch will be available for pre order starting on Friday while shipping begins next week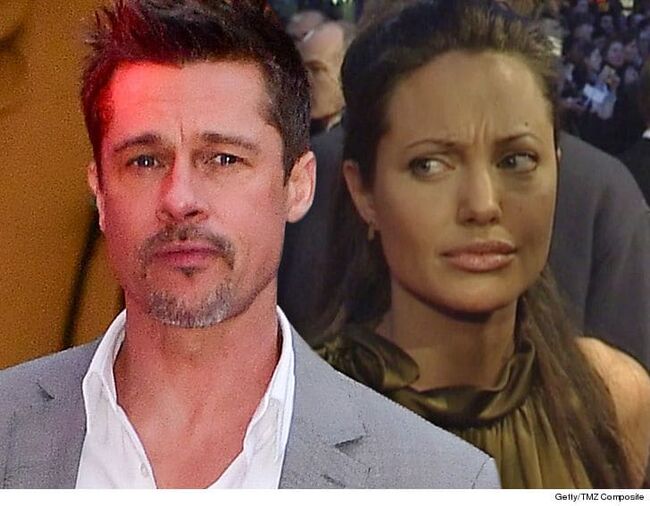 Angelina Jolie Spoiling Her Kids In Hopes of Sole Custody
Angie is pulling out the oldest trick in the book in hopes of getting sole custody of her & Brad Pitt's 6 children, spoiling them
She's kicked it up ever since the judge temporarily granted Brad more time with the kids
Sources claim she buys them whatever they want & lets them do whatever they want so hopefully the kids will tell the judge they want to live with her instead of Brad
The rumor is the older kids are on board and she's now focused on the younger four
Story Daniels Writing A Book
To the shock & awe of no one, Stormy Daniels is jumping on the book train
Her tell all tale, titled "Full Disclosure," will be available October 2nd
Henry Cavill Might Be Done Playing Superman
Rumors started swirling yesterday that Henry Cavill is done playing Superman after contract negotiations regarding a cameo in the upcoming movie Shazam fell apart & furthermore, Warner Bros. studio focus shifted to a Supergirl movie
Cavill's manager and Cavill himself posted some cryptic, confusing social media messages which now has everyone questioning what's really going on, we'll keep you posted