#The411: Asia Argento Might've Admitted To Sexual Misconduct Allegations
Asia Argento Might've Admitted To Those Sexual Misconduct Allegations
Asia Argento has been denying having sex with then teenage actor Jimmy Bennett, calling him a liar & saying a $380,000 payment was hush money to avoid negative publicity
Well now there's an alleged "post-coital" picture….and leaked text messages.
In one text, Argento says admits to sex (in 2013) and says she "didn't know he was a minor until the shakedown letter." But then in another text, she says "it wasn't rape," but that he basically jumped her – calling it a fantasy.
Jimmy Bennett is finally talking as well, "My trauma resurfaced as she came out as a victim herself," he says in a statement. "I have not made a public statement in the past days and hours because I was ashamed and afraid to be part of the public narrative."
Click here for the picture....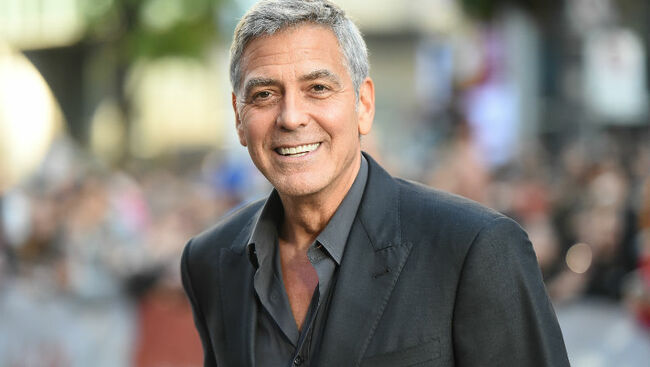 George Clooney Tops Forbes' List of Highest-Paid Actors
He's raked in an impressive $239-million dollars
His tequila company, Casamigos Tequila, probably has something to do with it
Check out the top 10 below:
George Clooney – $239-million
Dwayne "The Rock" Johnson – $124-million
Robert Downey Jr. – $81-million
Chris Hemsworth – $63.5-million
Jackie Chan – $45.5-million
Will Smith – $42-million
Akshay Kumar – $40.5-million
Adam Sandler – $39.6-million
Salman Khan – $38.5-million
Chris Evans – $34-million
Ben Affleck Off To Rehab For 3rd Time
Ben Affleck and Jennifer Garner's divorce settlement is being held up until Ben can prove he's 100% clean.
Well, he's not. And apparently, while he's been going to AA meetings, things aren't going well
Jen staged an intervention, Ben wasn't resistant at all, and she actually drove him to a rehab facility
This all on the heels of him on a date with a 22 y/o playboy model, Jen apparently doesn't care who he dates, she just cares about his sobriety
Big Bang Theory Ending After Upcoming 12th Season
It's the longest-running multi-camera series in TV history
The 5 original stars, Kaley Cuoco, Johnny Galecki, Simon Helberg, Kunal Nayyar & Jim Parsons stood to make more than $50 million over the next 2 years but the story is apparently Jim Parsons was ready to leave, which meant the show had to end.
Steven Tyler Sends Trump A Cease & Desist Letter
Aerosmith's Steven Tyler has again sent President Trump a cease-and-desist letter for using the band's music without permission at a political rally.
In 2015, the singer's legal team warned the then-Republican presidential candidate over his use of "Dream On" on the campaign trail
A Trump rally taking place this past Tuesday at West Virginia's Charleston Civic Center featured Aerosmith's 1993 hit "Livin' on the Edge," resulting in another cease-and-desist