#The411: New Changes Coming To The Oscars
Oscar Changes Met With Dismay
The Academy Awards has made some changes in which they say are designed to keep the show "relevant in a changing world," but seem to be ruled as a cop-out by the public
They've added a new category: Outstanding Achievement in Popular Film. Apparently it's designed to give films that were very popular with fans, but not critics, such as Black Panther, a fighting chance for an award.
According a memo from the Academy, details are "forthcoming"
The Academy will also will shorten the telecast to three hours to make the ceremony "more accessible for our viewers worldwide" and to do that some of the awards will be handed out during commercial breaks.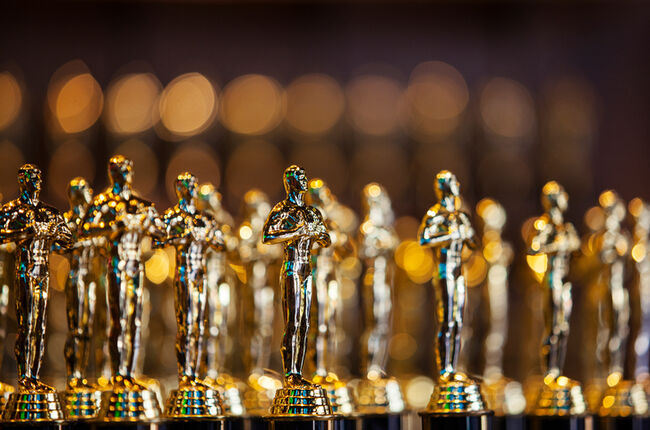 Hollywood's Newest "Deadbeat Dad" Fires Back
Brad Pitt is fighting back after Angelina Jolie accused him of short-changing her on child support.
Yesterday (Tuesday) the actor filed court documents claiming he loaned Angie $8 million for her current L.A. residence and paid $1.3 million in bills for her and their six children, according to USA Today.
Angie's legal team quickly fired back, saying the $8 million loan came with interest and that he has not paid half the children's expenses.
Pitt's lawyer, Lance Spiegel, blasted the filing, calling it "unnecessary, omits material information, and is a thinly veiled effort to manipulate media coverage."
It's the Friends, Will & Grace Crossover We Never Knew We Needed
David Schwimmer will be joining the cast of the rebooted Will & Grace as a recurring love interest for Grace next season
A New Housewife For The OC
It's official, Charlie Sheen's baby mama is joining the cast of Bravo's Real housewives of OC
The story is she's been in talks, on and off, for years with producers & it's finally panning out
Ellen DeGeneres Offers Demi Lovato Her Beach House To Recover After Rehab
Ellen has offered Demi her Santa Barbra beach hosue to continue her recovery once she leaves rehab
Ellen & wife Portia have also extended an invitation for her to stay with them in LA