#The411: Ryan Lochte Suspended For Anti Doping Violation
Ryan Lochte Suspended For Anti Doping Violation
E! News reports that Olympic swimmer Ryan Lochte has accepted a 14 month suspension for receiving an intravenous infusion of permitted substances at an infusion clinic in a volume greater than 100 mL in a 12-hour period without a Therapeutic Use Exemption (TUE). This is illegal at all times except for those legitimately received in the course of hospital treatment, surgical procedures, or clinical diagnostic investigations according to USADA Protocol for Olympic and Paralympic Movement Testing & the United States Olympic Committee National Anti-Doping Policies.
A source says Lochte was completely unaware of this rule & due to his suspension he will no longer compete in US Nationals for swimming in Irvine this coming weekend, which apparently is a huge deal. "He won't be able to competitively swim for a year but will continue to train for his fifth Olympics coming in the summer of 2020," the insider tells us.
Don't forget Lochte was at the center of the robbery scandal from the 2016 Rio Olympics where he was originally cleared of all criminal charges but that ruling was overturned & just weeks ago that prosecutors were recently cleared to pursue a criminal case against him.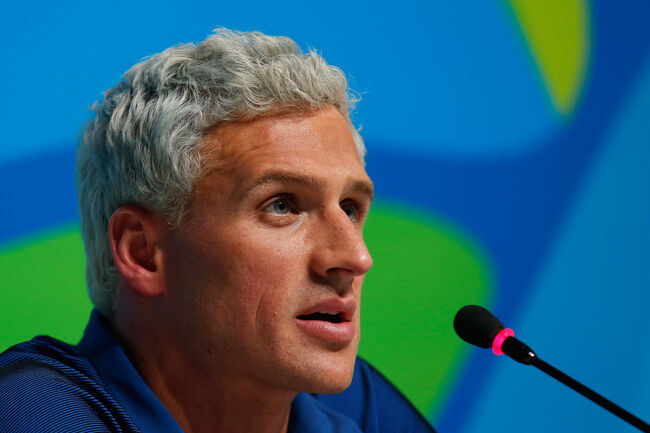 Robert De Niro Joining New Joker Flick
The veteran actor is reportedly in talks to join Joaquin Phoenix in Warner Bros.' upcoming 'Joker' standalone movie about the archvillain's rise to evil. Directed by The Hangover's Todd Phillips and written alongside Scott Silver (8 Mile, The Fighter), the DC movie is rumoured to be set in early 1980s Gotham. De Niro would play a talk show host who plays a part in the Joker's origin. The film is set for release in October 2019.