#The411: Scarlett Johansson Criticized For Transgender Role
Scarlett Johansson Criticized For Transgender Role
Scarlett Johansson is being blasted on social media for a movie role. This time, haters have taken issue with the actress playing a transgender man. On Tuesday, it was announced that ScarJo would star in Rub & Tug as Dante "Tex" Gill, a transgender man who ran an illegal massage parlor in the '70s.
As one Twitter user wrote, "Scarlett Johansson is playing a trans man in her next movie because her ultimate career goal is to take an acting job from a member of each and every marginalized group." In response, ScarJo's rep said, "Tell them that they can be directed to Jeffrey Tambor, Jared Leto and Felicity Huffman's reps for comment." Those three men all have portrayed transgender characters. (Tambor in Transparent, Leto in 2013's Dallas Buyer's Club and Huffman in 2005's Transamerica).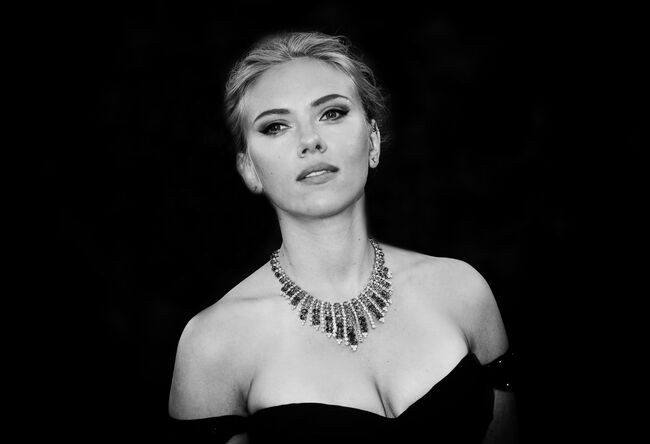 A Fast & Furious Spin Off Is Coming
Idris Elba is in final negotiations to play the main villain in "Hobbs and Shaw," the "Fast and Furious" spinoff starring Dwayne Johnson and Jason Statham.
"Deadpool 2" director David Leitch is on board to helm, with Johnson and Statham reprising their roles as special agent Luke Hobbs and criminal mastermind Deckard Shaw. Vanessa Kirby has also been tapped to play Shaw's sister (who also happens to be a MI-5 agent). The film will see the often-at-odds pair teaming up. Sources say Elba's character is the antagonist the duo will go up against. Statham officially joined the franchise (and first threw down with Johnson) in in the seventh movie where Johnson joined for the fifth installment.
Production will begin this fall and the film is set to hit theaters next year.
Long Island Medium Files For Divorce
Long Island Medium Theresa Caputo filed for divorce from her husband Larry Caputo after 28 years of marriage. They've been separated since December, and have two adult children. Theresa, best known as "The Long Island Medium," is reportedly worth $3 million dollars. Larry is a retired businessman.