#The411: Miranda Lambert Finally Talks About Her Split With Blake Shelton
Miranda Lambert Is Finally Opening Up About Her Split From Blake Shelton
Miranda Lambert was noticeably absent from the press circuit back in 2016 when she released her album "Weight of These Wings," and by her own choosing. She marched into her manager's officer and said she wasn't doing any press until he record was released and people had a chance to listen to it.
Miranda realized that talking about her breakup with Blake Shelton, the inspiration behind the record, "was going to be hell, and I'd already been through hell." She adds, "It was hell putting it on paper, putting my words on paper. So, I didn't want to rehash. I'd finally gotten to a place where I wasn't sad anymore. All the sad moments were there, all the truths were right in those songs. All you had to do was listen. I didn't need to say anything."
And when Miranda was finally ready to do press, things went bad quickly. "When the music was out, people had listened, I got on the phone for the first interview," she shares. "First question was, 'How do you feel about Gwen?' I hung up. I told Marion, 'I just can't do this.'"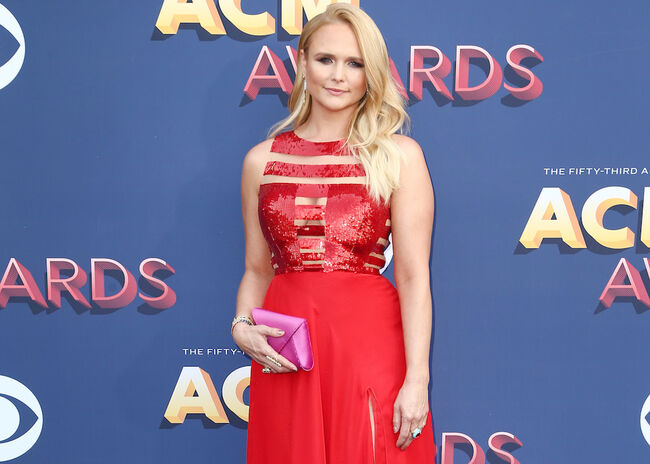 More Accusations For Kevin Spacey
Accusations of sexual harassment are stacking up against Kevin Spacey and this time they're across the pond. Three more men have come forward in England accusing Spacey of sexual assault, which means authorities there are now six assault accusations being investigated there. One of the accusations comes from a man who came forward in April saying he was assaulted in Westminster back in 1996, and two from men who accused Spacey back in February, with one incident happening in 2013 in Gloucester and another in Lambeth in 2008. Officials in Massachusetts are also looking into an incident involving an 18-year-old male, and Los Angeles is also looking into several other allegations as well. David Foster & Katherine McPhee Are Engaged
The 68-year-old Foster reportedly popped the question to the 34-year-old "American Idol" alum while on vacation in Europe. McPhee revealed that Foster proposed "at the top of this mountain in Anacapri" in Italy. This will be her second marriage and his fifth.