#The411: Anthony Bourdain's Toxicology Report Released
Anthony Bourdain's Toxicology Report Released
The toxicology reports are in, and Anthony Bourdain did not have narcotics in his system when he committed suicide on June 8th. According to the prosecutor in charge of the investigation in France, the famed chef only had a "trace of nonnarcotic medicine in a therapeutic dose" in his body. While his mother Gladys wasn't a fan of Anthony's tattoos, she's going to get her first body art to pay tribute to his memory. The former "New York Times" editor is getting "Tony" tattooed in small letter on the inside of her wrist. Roseanne Barr Opens Up About Racist Tweet & Subsequent Firing In New Interview
After tweeting out a racist remark about an aide to former President Obama, Roseanne Barr was fired & her newly rebooted sitcom Roseanne was cancelled by ABC. Last week, news broke that in order for the cast & crew to move forward and keep their jobs, Barr has relinquished all creative control and financial gain from a spin off coming this fall tentatively titled "The Conners."
In a new interview with spiritual adviser Rabbi Shmuley Boteach, conducted just 1 day after Roseanne was fired and her show cancelled, Roseanne has opened up about the tweet that triggered her demise. She spoke through tears for much of the interview, expressing her remorse for her tweet and also attacking those who don't believe her explanation of ambien being the cause of her tweet.
She explained that she "didn't mean what they think I meant."
"But I have to face that it hurt people," Barr said. "When you hurt people even unwillingly there's no excuse. I don't want to run off and blather on with excuses. But I apologize to anyone who thought, or felt offended and who thought that I meant something that I, in fact, did not mean. It was my own ignorance, and there's no excuse for that ignorance."
"I've lost everything," Barr said on the podcast. "And I regretted it before I lost everything."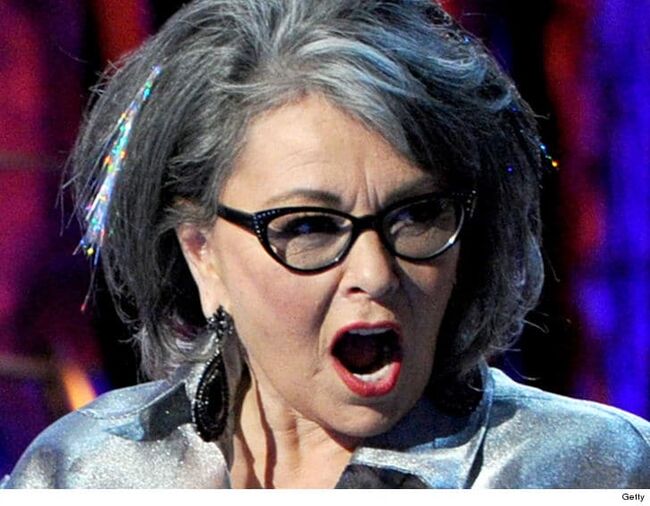 Fixer Upper Plus 1
HGTV power couple Chip & Joanna Gaines of Fixer Upper fame welcomed their 5th child into the world, a boy named Crew. Joanna revealed the newest addition to the family with a sweet Instagram post over the weekend.