#The411: Roseanne Reboot Is A Go
A Non-Roseanne Reboot Is A Go
ABC has officially ordered a 10 episode flight of The Conners (working title) which will not involve Roseanne Barr creatively or financially. Roseanne got her reboot cancelled due to her racist tweet about a former Obama aide. Barr will retain all rights to her Roseanne Conner character and any future spinoffs beyond The Conners or any future reboots of the original.
"I regret the circumstances that have caused me to be removed from Roseanne. I agreed to the settlement in order that 200 jobs of beloved cast and crew could be saved, and I wish the best for everyone involved," Barr said in a statement. Added Werner: "We are grateful to have reached this agreement to keep our team working as we continue to explore stories of the Conner family." Joe Giudice Being Deported
Joe Giudice, husband of Real Housewives star Teresa Giudice, is in the process of being deported to his native country of Italy, officials say. Joe is serving a 41-month sentence in federal prison on bankruptcy fraud charges. He is scheduled to be released in March of 2019 but is in removal proceedings to return to his native Italy after Immigration and Customs Enforcement lodged a detainer on him, an ICE spokesman confirmed. Giudice came to the U.S. as an infant but never became a citizen. As a legal permanent resident, he had always faced possible deportation to Italy after he completes his sentence.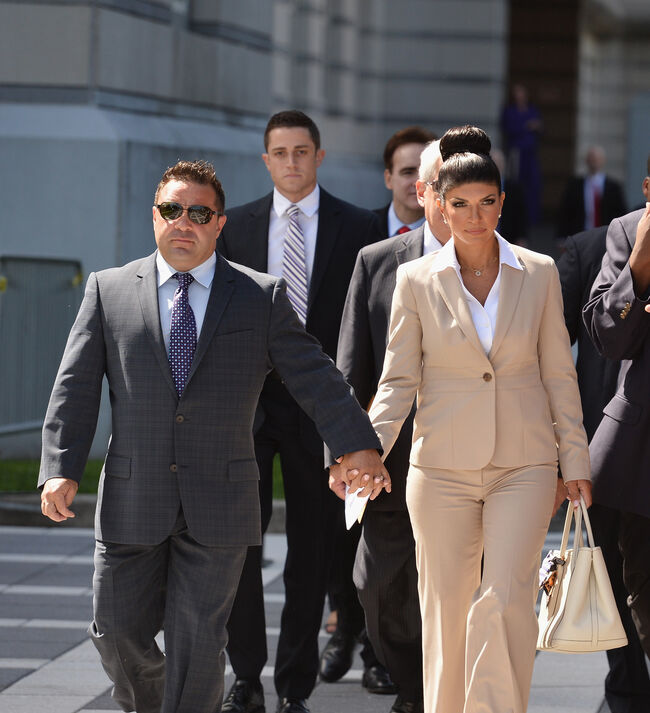 MTV Reviving Original Shows
MTV has officially launched MTV Studios, a new production unit and hasn't wasted anytime ordering both new and old shows. Variety reports that "MTV has ordered a new iteration of the animated series "Daria" from "Inside Amy Schumer" writer Grace Edwards; "Teen Wolf" creator Jeff Davis's reimagining of sci-fi animated series "Aeon Flux" with fellow exec producer Gale Anne Hurd; a revival with Bunim/Murray Productions of reality series "The Real World"; and a new version of unscripted series "Made."
Variety also reports that two new reality shows are in the works — "The Valley," a coming of age docuseries in the vein of "The Hills" and "Siesta Key," which follows a group of young friends in Nogales, Arizona; and "MTV's Straight Up Ghosted," in which young people attempt to confront lost friends, romantic partners, and family members about being ghosted."