#The411: Millie Bobby Brown Leaves Twitter Over Fake Homophobic Meme
Millie Bobby Brown Leaves Twitter Over Fake Homophobic Meme
"Stranger Things" actress Millie Bobby Brown has deleted her Twitter reportedly due to the various memes floating around the Internet accusing her of homophobia. Brown often advocates for the LGBT community as a supporter of GLAAD and has also shown love for the Parkland shooting survivors. The memes she reportedly left Twitter over all depicted Brown as a racist and homophobe, some even using the hashtag #TakeDownMillieBobbyBrown.
The memes first allegedly started when a Twitter user claimed she met Brown and asked to take a picture with her, however Brown would only comply if the user took her hijab off. The story was so outrageous not many believed it and there isn't much evidence to support it.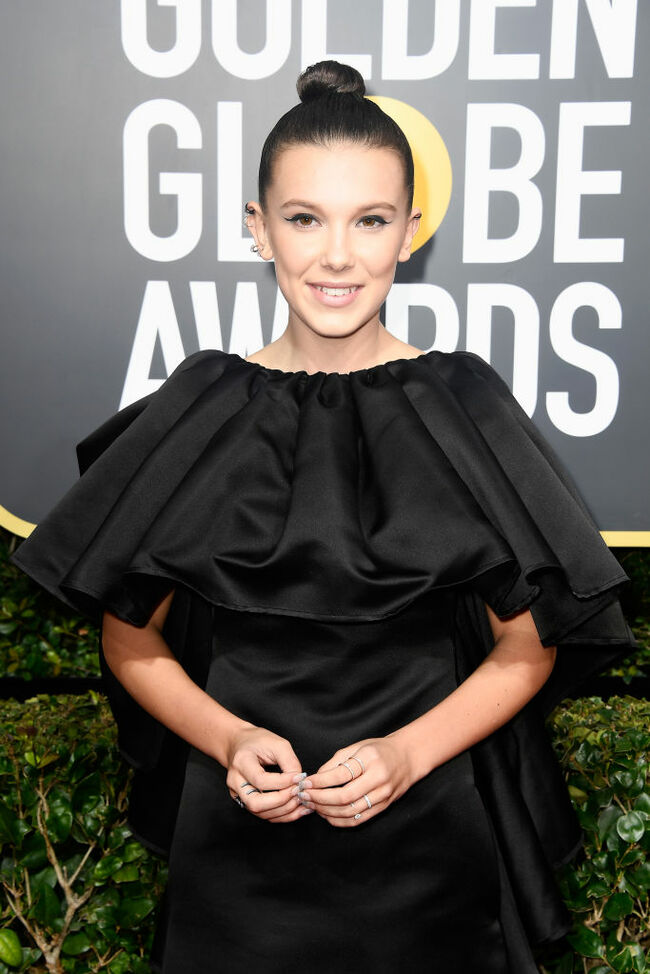 David Spade Makes Donation In Name of Sister In Law Kate Spade
Iconic fashion designer Kate Spade committed suicide just a couple of weeks ago and her brother in law, actor & comedian David Spade just made a $100,000 donation to the National Alliance on Mental Illness. The organization provides aid to Americans suffering from mental illness. In addition, they raise awareness in an effort to eliminate the stigmas associated with psychological and psychiatric patients.
Ellen DeGeneres Is Going On A Comedy Tour
For the first time in 15-years, Ellen DeGeneres is heading out on a comedy tour. She'll embark on a three-city tour of San Diego, San Francisco and Seattle this August deemed "An Evening With Ellen DeGeneres." Tickets go on sale June 22nd.
The Jerry Springer Show Is Ending
After 27 seasons of fights and other foolishness, "The Jerry Springer Show" is calling it quits. Repeats will continue to air in traditional syndication, but no new shows will be produced. In fact, the current production crew has been laid off. The 74-year-old host started the show in September 1991 and has since taped nearly 4-thousand episodes.