#The411: A 30 Rock/Parks & Rec Spinoff Could Be Happening
Tina Fey Wants a Liz Lemon & Leslie Knope Spinoff
In a recent interview, Tina Fey admitted a 30 Rock reboot wasn't really going anywhere but did suggest she & funny gal pal Amy Poehler from Parks & Rec could potentially do a Liz Lemon (30 Rock) and Leslie Knope (Parks & Rec) spin off together! Amy Poehler who brought Leslie Knope to life for 7 seasons was on Ellen recently with her former Parks & Rec co-star Nick Offerman (Ron Swanson) and they both revealed everyone is on boards for a Parks & Rec revival!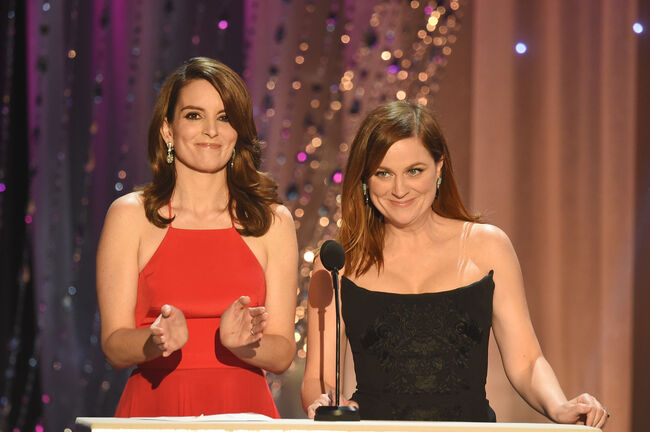 Angelina Jolie & Brad Pitt's Custody Case Heats Up
TMZ reports a judge has stepped in and has ruled it's harmful for Brangelina's 6 kids to not have contact with Brad so he's getting more time, and if Angelina doesn't comply she could lose physical custody. The new custody agreement states Brad will take a trip in mid-June to London to spend 10 days with the kids plus they'll visit & stay with Brad in California. A new cell phone policy will be incorporated as well which allows Brad to text and call any of his kids whenever he wants, without Angelina monitoring the messages.
A child psychologist will be present when he visits the kids across the pond, and when they visit California, he has to make sure they see their doctors. While on that trip, Angelina can only call once a day. Their 16-year-old son Maddox is the only child that gets to choose how he spends time with Brad.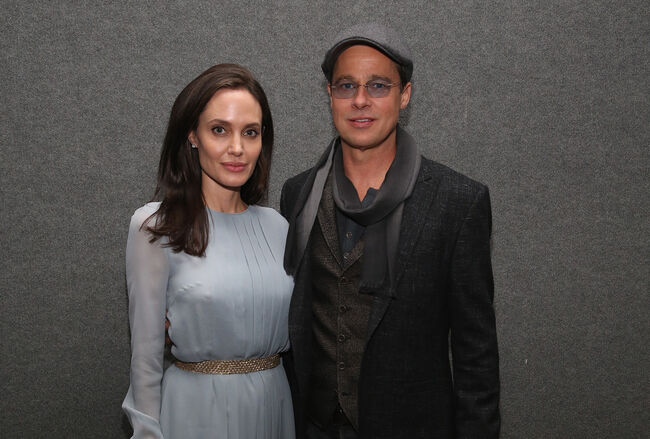 Kevin Spacey Could Return To The Big Screen
According to Page Six, "Billionaire Boys Club — starring Spacey and Ansel Elgort — is finally set for release on July 19th, two and a half years after filming wrapped. And Spacey is featured in the trailer." Spacey was cut from All the Money in the World last year after his sex scandal broke. He was also fired from House of Cards. But, so far, it seems Spacey will remain in Billionaire Boys Club.
John Krasinski Is Jack Ryan
Here's your first look at John Krasinski as Jack Ryan in the trailer for the Amazon series. The action show premieres on August 31st.