#The411: Anthony Bourdain Dead Of Apparent Suicide
Anthony Bourdain Commits Suicide
Earlier this morning CNN broke the news that gifted chef, writer and story teller Anthony Bourdain has committed suicide at the age of 61. He was in France working on working on an upcoming episode of his award-winning CNN series, Anhtony Bourdain: Parts Unknown. This news comes just days after fashion icon Kate Spade hung herself in her Manhattan apartment. The CDC just released a report saying there's been a spike in suicides by more than 30% in certain areas of the country from 1999 to 2016 with the biggest jump occurring for people between the ages of 45 and 64.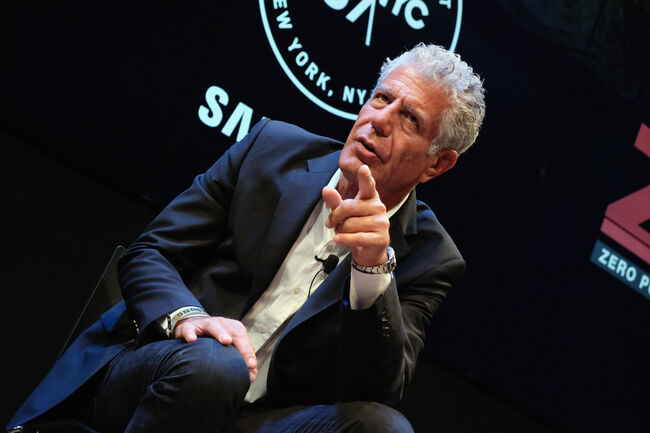 Legally Blonde 3 Is Officially Happening
Elle Woods is officially coming back in 2020! Interestingly, the same year as the next presidential election (insert curious emoji). Reese Witherspoon will reprise her iconic sorority girl turned lawyer character Elle Woods plus serve as a producer on the film. The original screenwriters are back as well however no word on a director or whether co-stars Luke Wilson and Jennifer Coolidge will return.
Vanderpump Rules Couple Engaged
Resident bad boy Jax Taylor and Kentucky sweetheart Brittany Cartwright are engaged! Everything in the couple's relationship has played out on Bravo TV's Vanderpump Rules including last season when we found out Jax cheated on Brittany. IMHO Jax will never change and this probably won't last but a wedding is always fun to watch, especially with this crew.