#The411: The Royal Wedding Is Basically A Soap Opera
The Royal Wedding Is One Big Soap Opera
Meghan's Father Thomas Changed His Mind
Meghan contacted her father to say she loved him and was concerned about his health. Thomas says Meghan isn't upset with him for making a deal with a paparazzi agency to stage photos of him getting ready for the wedding.
Meghan's father gave a statement to TMZ saying, "I hate the idea of missing one of the greatest moments in history and walking my daughter down the aisle."
Thomas Is Back In The Hospital
Thomas suffered a heart attack about a week ago and after checking himself out of the hospital, he's back there with severe chest pains and according to doctors, his heart is "severely damaged."
He hopes the hospital will release him soon so he can make the journey across the pond but doctors are being noncommittal.
The Photo Scandal May Now Have Been Extortion
Photos of Thomas preparing for the royal wedding surfaced recently and were reported to be staged in exchange for $135,000.
Originally Meghan's half sister took the blame saying she was trying to help repair her father's image for the wedding.
Sources are now saying

Coleman-Rayner News Picture Agency is responsible for snapping pictures of Thomas buying beer and checking into a shady hotel and offered him a deal. If he posed for "good pictures," the "bad ones" wouldn't go public. They would also pay him for his time.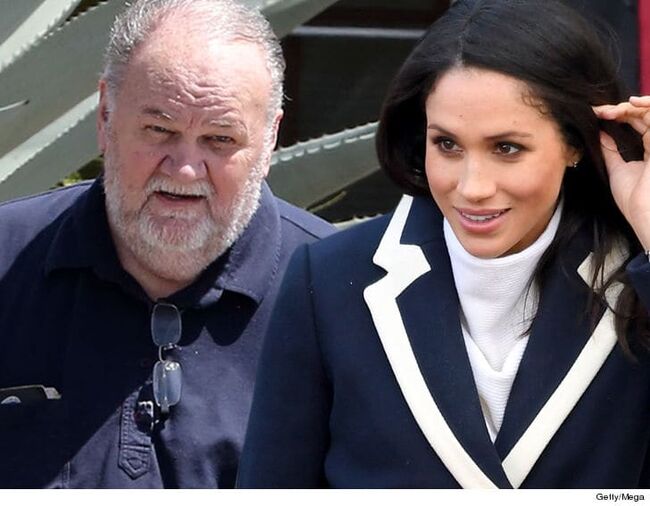 Bill Cosby To Be Sentenced
Bill Cosby will be sentenced on September 24th and 25th. He was convicted on three counts of sexual assault last month for drugging and assaulting Andrea Constand in 2004. He's facing 30 years total which experts think is a pretty unlikely reality however Vulture says, he "will need to serve at least some mandatory time, even if it ends up being house arrest due to his legal blindness." Despite promising to appeal his conviction, Cosby will likely be sent to jail following the sentencing, which will include statements from witnesses.