#The411: Meghan Markle's Father Will Not Attend The Royal Wedding
Meghan Markle's Father Will Not Attend The Royal Wedding
So much drama has transpired in the last week and it's all coming to a head with the news that Thomas Markle, Meghan's father, will not attend her wedding on Saturday. A little while ago, some adorable pictures surfaced of Thomas reading British landmark books in order to prep for his daughter's nuptials. Recently it was revealed those pictures were staged in order to recast his image. Thomas allegedly didn't like how the paparazzi was portraying him as a reclusive lush and wanted to improve his image ahead of his daughter's big day.
Turns out this photo gone wrong scheme was actually orchestrated by Meghan's half sister Samantha, who is not invited to the wedding. In addition to all of this, Thomas Markle suffered a heart attack just 6 days ago and checked himself out early in order to be with Meghan on her special day however in light of the photo scandal, he's chosen to skip the ceremony entirely. Prince Harry & Meghan have released a statement addressing the drama, "This is a deeply personal moment for Ms. Markle in the days before her wedding. She and Prince Harry ask again for understanding and respect to be extended to Mr. Markle in this difficult situation."
In Other Royal News....
So Meghan's father may not be planning to attend but one of our favorite Brits is, James Corden! TMZ is reporting that he's in for the royal wedding this weekend. He's been friends with Prince Harry for a while and not only is he going to the ceremony and the luncheon afterwards, but he's going to the real-deal reception later that evening as well. Oh and don't forget, all 5 Spice Girls will be in attendance as well!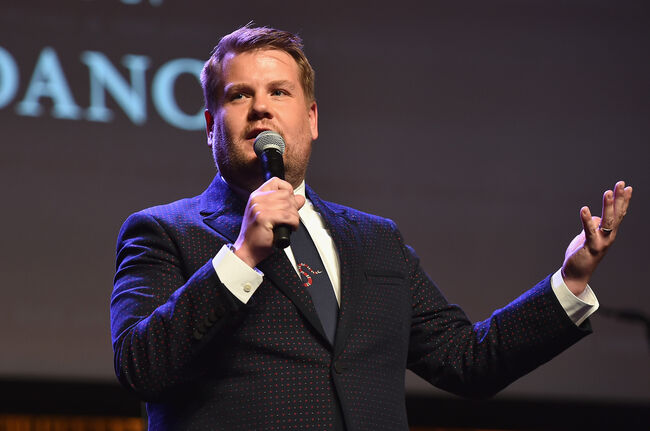 John Cena Isn't Over Nikki Bella
John Cena visited the Today Show yesterday & totally opened up about his split from longtime girlfriend and fiancee Nikki Bella saying, "I had my heart broken out of nowhere...I still love Nicole, I still would love to marry Nicole, I still would love to have a family with Nicole," he confessed. "I'm really trying to support her...I'm also just trying to live. But I don't have any other hopes, other than one day that we can work it out." And while it's been long-rumored that kids were an issue, they apparently aren't now - with Cena saying plainly, "I want to be with her. I want to make her my wife. I want to be the father of her children. I just want us to work."
Apparently this is news to Nikki. She was stunned when it was revealed to her on the red carpet.