#The411: The Ex's Speak Out On Miranda Lambert & Evan Felker
All The Ex's Speak Out On Miranda Lambert & Evan Felker's Relationship
Last week it was reported Miranda Lambert is dating the front man for the band that is opening for her on tour. His name is Evan Felker and was reportedly married when he got together with Miranda (he's currently going through a divorce). Miranda's ex husband Blake Shelton tweeted a cryptic message about karma when the news broke Miranda got with a married man which led everyone to believe she cheated on Blake, causing their divorce. WELL, now Miranda's ex boyfriend and Evan's soon to be ex wife are speaking out!
Before Blake, Miranda dated some dude named Jeff Allen for 2 years who was madly in love with her and after seeing Blake's karma tweet, went off. In since deleted tweets he said, "You know, I've always given you the benefit of the doubt and chalked it up to just being human, But you must be one arrogant SOB to pop off something like this, when I know damn good and well you were cheating on your wife and Miranda was cheating on me on me when you two started up. I kept my mouth shut for 13 years. Sorry, his karma tweet rubbed me wrong. All of this is pointless." DUN DUN DUN, but there's more!
Evan's soon to be ex wife Staci posted a since deleted photo online with the caption, "PSA: If Staci Felker can make it through this week, so can you." In even more disturbing news, E! News is reporting Staci found out Evan filed for divorce from a friend who saw it in the newspaper.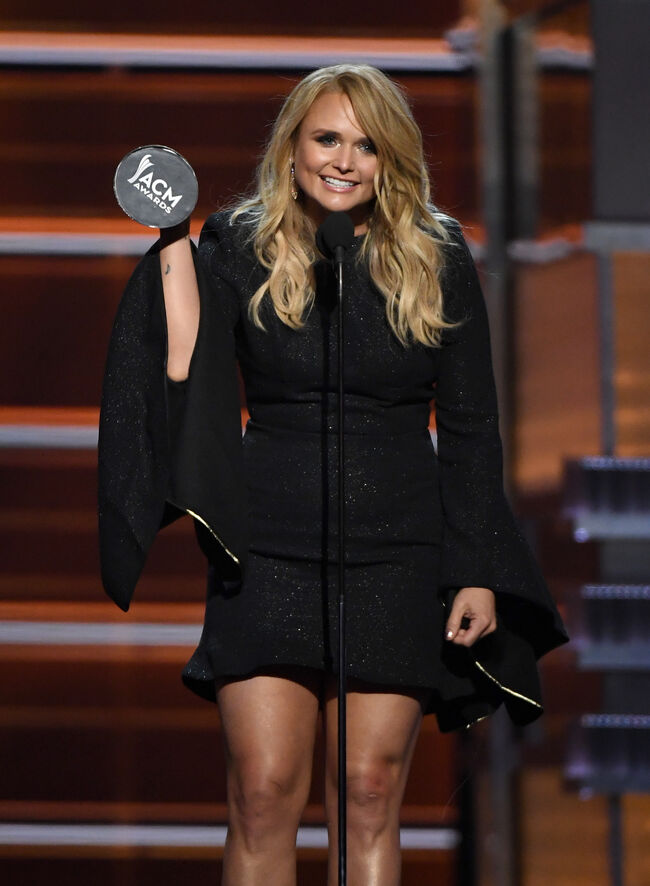 Yodel Kid Hits Stagecoach With Florida Georgia Line
Mason Ramsey, aka the yodel kid from Walmart, finds himself extending his 15 minutes of fame. After yodeling in an Illinois Walmart, he recently just signed a record deal and released a song, "Famous," written by Florida Georgia Line's Tyler Hubbard. Not only did he just sign a major record deal, he jumped on stage with Florida Georgia Line at Stagecoach this past weekend and performed Hank Williams' 1949 classic, "Lovesick Blues," dressed as Hank Williams.
Avengers: Infinity War Smashed The Box Office
The highly anticipated Avengers: Infinity War film did not disappoint smashing both the domestic and international box office raking in $250 million domestic and over $600 million domestically. It beat out the last Star Wars film for the top spot!