Orioles Announce Theme Nights!
The Orioles are really shaking things up this year and stepping up their game with the announcement of various theme nights at the park!
Here's a breakdown of everything you need to know!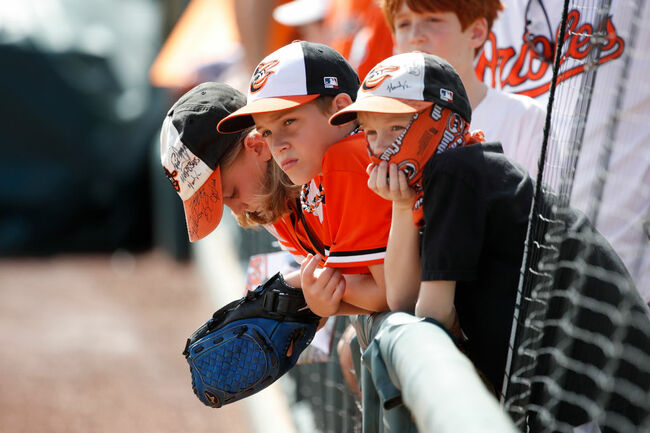 May 11: "Star Wars" Night! O'Day-Wan Kenobi bobblehead, post-game fireworks set to "Star Wars" music
June 2: all fans will be able to watch "The Sandlot," on the Oriole Park scoreboard! The Orioles will sell some ticket packages that include a themed Orioles shirt and the chance to watch the movie from the field.
June 16: Post-game yoga on the field! Plus you get an Orioles yoga mat with the ticket price.
June 17: Father's Day! You'll again be able to play catch on the field before the game. A portion of the proceeds go to benefit prostate cancer research at Johns Hopkins Medicine.
June 27: LGBT Pride Night! Packages include an Orioles pride cap, with a portion benefiting Moveable Feast.
The Orioles will hold two Birdland Socials on June 26 and July 24. Each event will include a pregame party with 250 of the team's most engaged social media followers. Tickets aren't yet available for this.
June 28: The team will have a special package for fans 60 and older, which will include seats in the shade and an Orioles umbrella. Tickets to this aren't yet available.
Aug. 14: "Game of Thrones" night. At a pregame party, fans will be able to take a photo on the Iron Throne and get a themed Kevin Gausman bobblehead. Details are also not yet firm on this.
Sept. 13: First ever Bark at Oriole Park! A ticket package will allow you to bring your dog and get a pet-themed giveaway. A portion of the proceeds will go to the Baltimore Animal Rescue & Care Shelter. Tickets to this aren't yet available. For this, Birdland Social, the senior package and the "Game of Thrones" night, you can sign up on the Orioles website to find out when tickets are on sale.
Source: WBAL